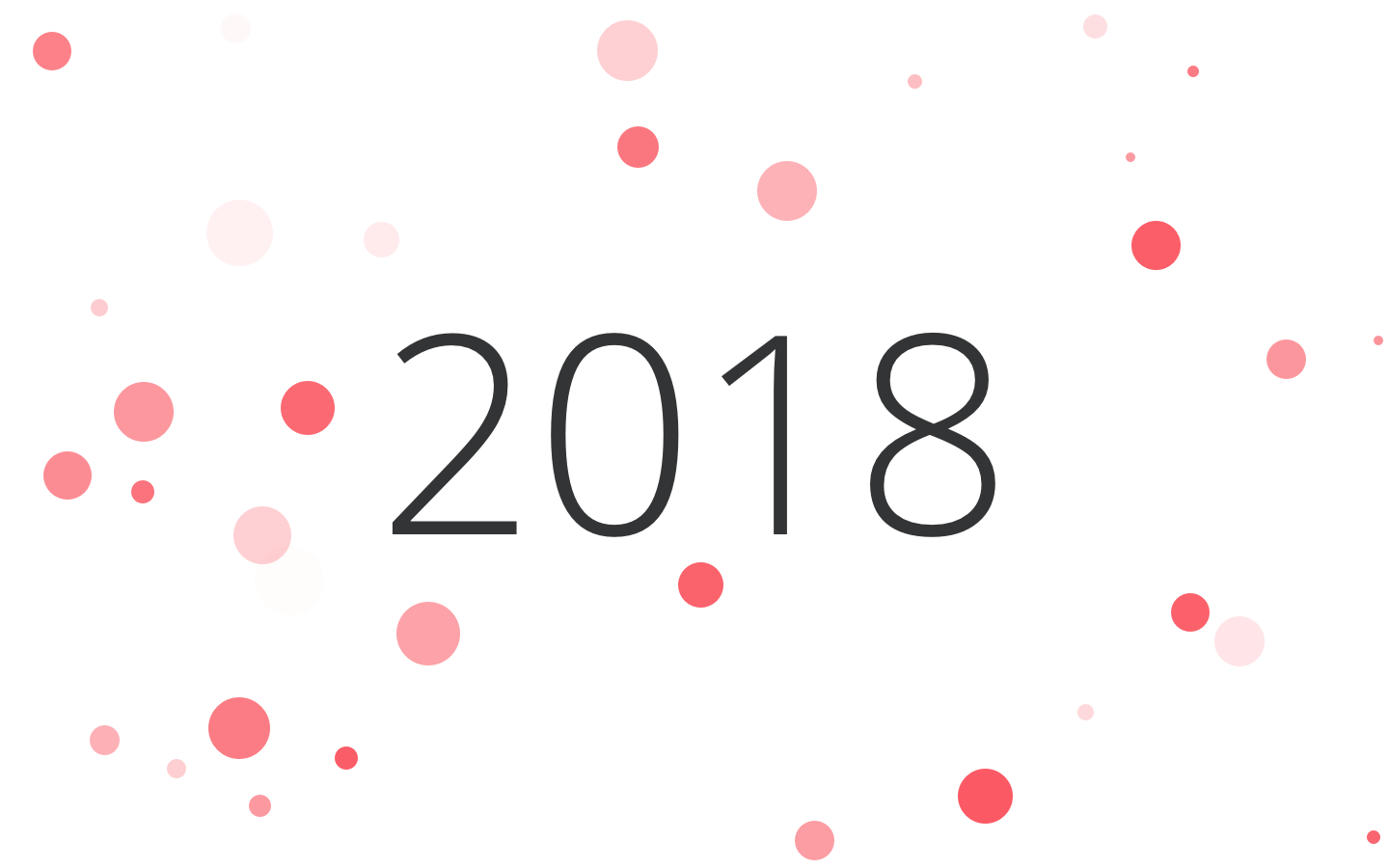 Is it that time of the year already? Like you, we kept ourselves busy this year, and 2018 has gone by in the blink of an eye.
The holiday season and the promise of a fresh start always work as a natural reminder to reflect on the past twelve months. Here are the highlights!
In 2018...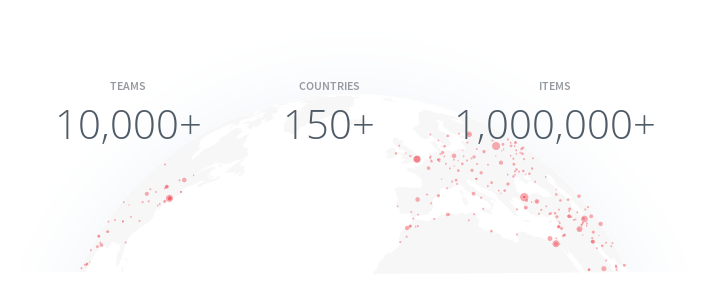 Thousands of teams joined Nuclino
There are now 10,094 teams collaborating on all kinds of exciting projects in Nuclino – from building NASA space supercomputers and developing great software to creating video games and designing race cars.
And created over a million items!
If you are new to Nuclino, an item is the fundamental unit of any Nuclino workspace – and our users have created over a million of them! A million items means a million distinctive documents containing various pieces of information, such as how-to guides, meeting notes, ideas – anything our users ever stored, shared, and collaborated on.
At the time of writing this article, the item count was 1,175,298. That is A LOT. Our own team is among the most active in Nuclino, and even we have less than two thousand items! Assuming each item has on average about one A4 page worth of content in it, printing out a million would result in a roll of paper over 185 miles (~300 kilometers) long and would have cost a small forest to produce.
Well done, keep up that productivity in 2019!
We've been busy as well
It feels incredibly motivating to know that so many of you have chosen to store your work and knowledge in Nuclino, filling each one of those million items with content in every possible language.
To make your experience as pleasant as possible, we worked hard on improving Nuclino this year – here are some of the major product milestones of 2018!
Mobile app for iOS and Android
This year's most requested feature – the Nuclino mobile app – was unveiled in September! With the new app, you no longer have to be restricted to the confines of a desktop to access your team's knowledge base and can now collaborate with your colleagues on the move, and with ease.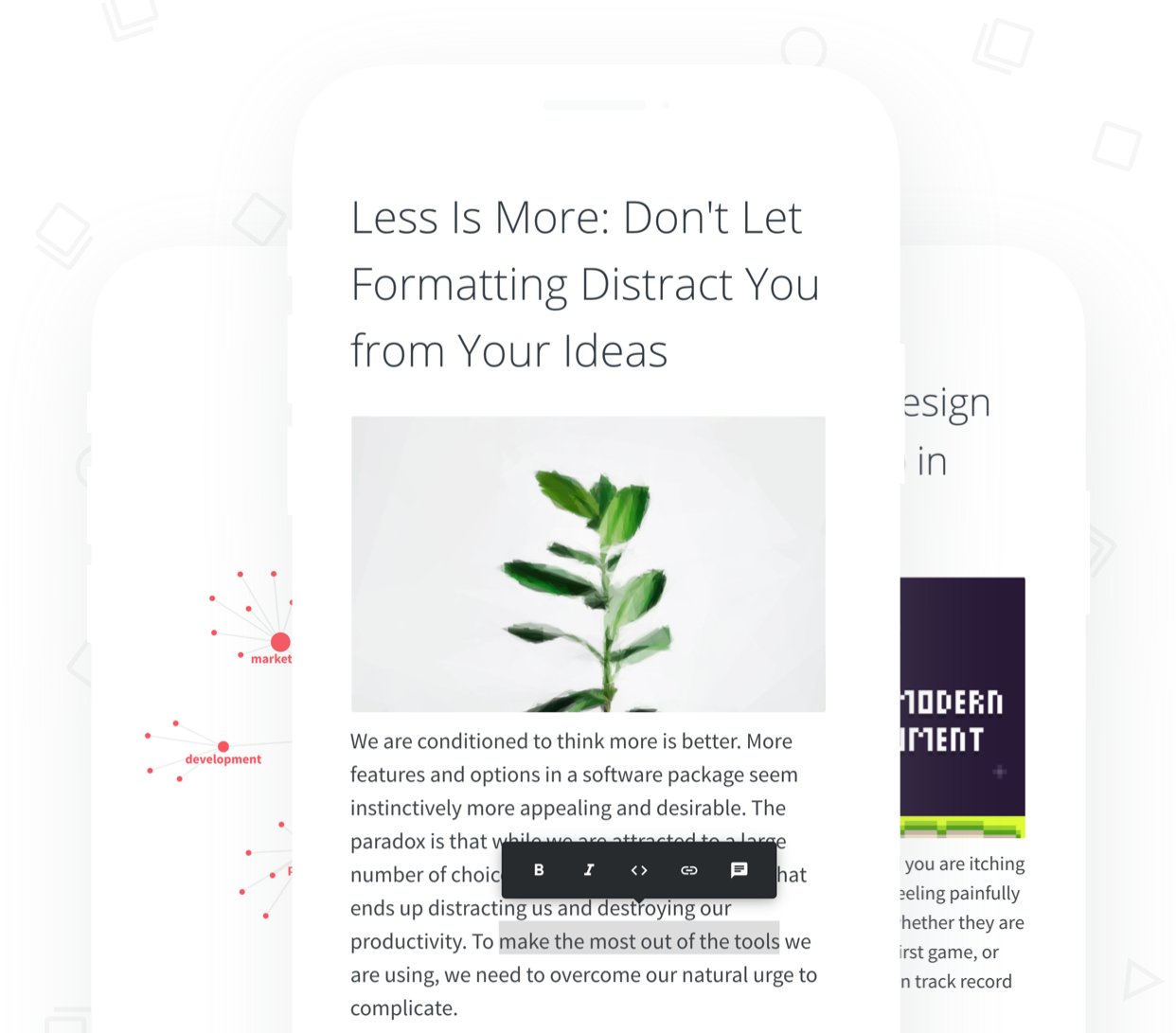 Desktop app for Windows, macOS, and Linux
Earlier this year, we released the Nuclino desktop app! There is nothing wrong with using Nuclino in a browser, but many users prefer to use it inside its own window instead of yet another browser tab. Discover the unique benefits that come with using the desktop app in this article: Desktop app for Windows, macOS, and Linux.

Integrations
We want Nuclino to naturally blend into your team's existing workflow – that means integrating with the tools you already use! This year, we have added a highly requested Slack integration, enabled embedding content from Figma and Prezi, as well as various diagramming tools, including draw.io, LucidChart, and Gliffy. Learn how to integrate and extend Nuclino with these and many other apps here.
Real-time text carets and selections
Stealth editing is now a thing of the past! This year, we added real-time text carets so you can now see your team members' caret positions as they navigate through the item and highlight content. This way, you can collaborate on documents without bumping into each other and having to resolve conflicting edits later.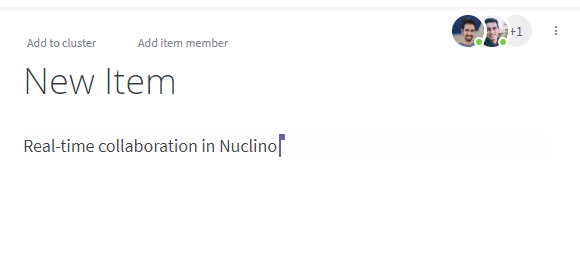 Last but not least... Emojis! 🎄🎁🎉
Notice anything different? After numerous requests, we have added a handy emoji picker so you can add some color to your Nuclino items!
But wait! There's more...
There were too many features, enhancements, and performance improvements this year to list here. Check out the detailed product updates on our blog!
What's in store for 2019? (Shh! Spoilers! 🤫)
We get dozens of great feature requests from you every day – we read each and every one and count the votes to make sure all the highly requested features make it to our roadmap. As 2018 comes to an end, we are already hard at work on next year's updates and improvements!
One thing is for sure – things are going to get dark... 🕶️