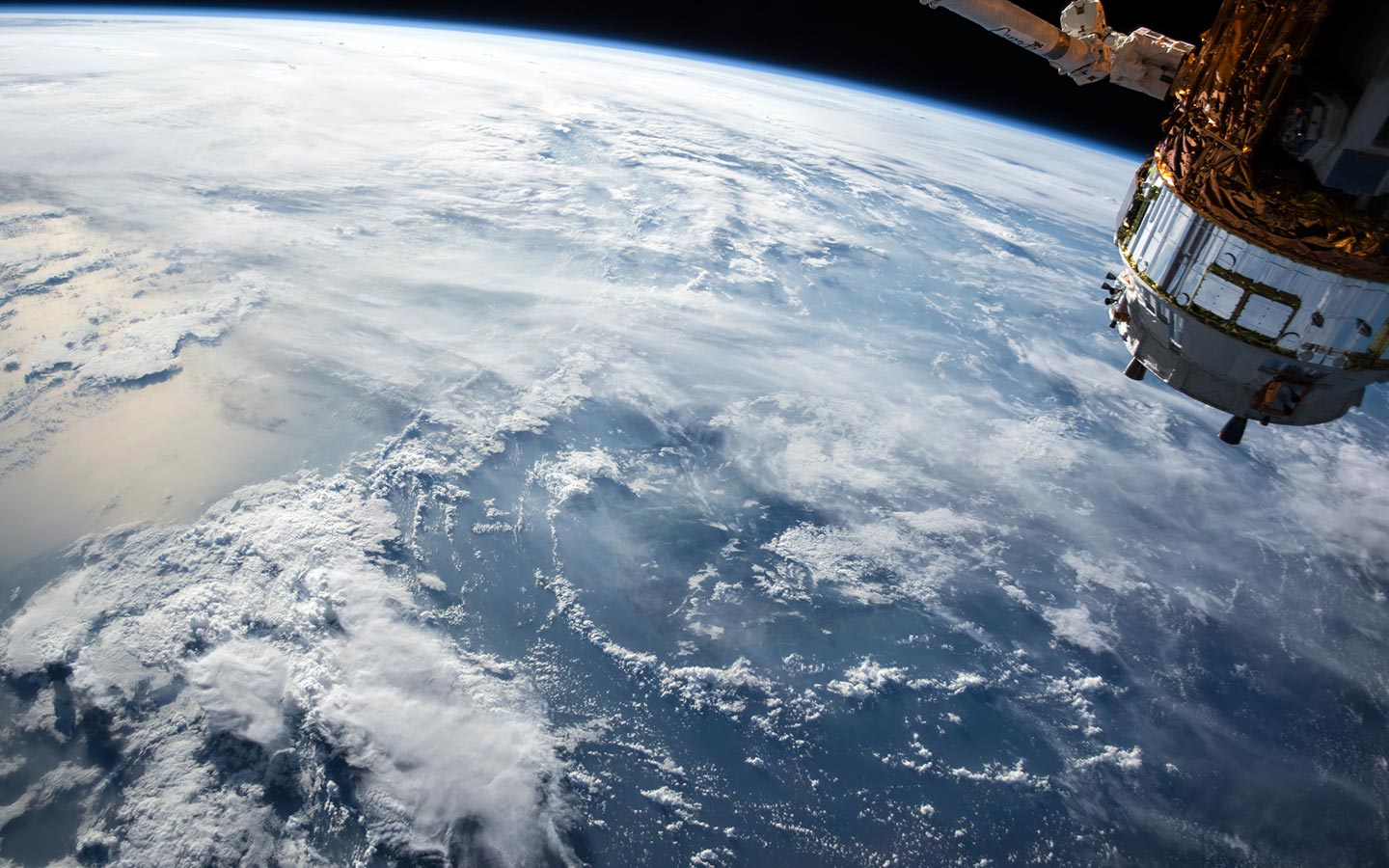 Space is not the most welcoming environment for computers. A space computer needs to be able to withstand the cosmic radiation and solar winds while maintaining its reliability and beaming data between space and Earth at a reasonable speed. Typical space computers, however, lack power and are slow, heavy, and expensive.
Building a next-generation space computer
The task of designing and building a superior space computer has been recently undertaken by the Center for Space, High-Performance, and Resilient Computing (SHREC). The SHREC lab is funded by the National Science Foundation (NSF) and works with NASA, top aerospace companies, and space agencies around the world. Their main research focus is mission-critical computing — resilient computing capable of functioning in harsh environments such as space or the ocean floor.
Next year, the SHREC team will launch into orbit one of the fastest and most powerful space computers ever built, as part of an experiment on the STP-H6 mission run by the Department of Defense Space Test Program Houston. The supercomputer will travel aboard a SpaceX rocket and will be attached to the outside of the International Space Station. The computer system will be powerful enough to process videos, images, and other information in space, selecting only relevant data and cutting back on the amount of data sent to Earth.
The team envisions that space computers eventually won't have to send back raw data at all, but instead will simply convey the answers the researchers are seeking.
The challenges of knowledge retention
Christopher Wilson, the manager of the lab in Schenley Place in Oakland, gave us a glimpse behind the scenes and shared the team's best practices for documenting and sharing knowledge.
SHREC consists of 4 universities, and over 30 industry and government partners working collaboratively to solve research challenges. "A persistent issue the center (and many academic institutions) face is student graduation and turnover," said Christopher. "Organizations such as SHREC must find tools and techniques to maintain a stable knowledge foundation, as well as prepare and train new students entering the center."

SHREC previously relied on a commonly used wiki hosting service called Wikispaces for information persistence within the center. In Q1 2018 Wikispaces, however, announced they were discontinuing educational website support. Leaders at SHREC discussed several possible replacements in a trade study and finally settled on Nuclino as the key information hosting service moving forward.
Making documentation effortless with Nuclino
"Nuclino is very different from traditional wiki hosting services at a glance. The interface is much more modern, intuitive, and real-time."

— Christopher Wilson
A considerable challenge for both researchers and graduate students is documenting the results of their work. "If a student needs to spend a significant amount of time documenting, while still under pressing deadlines, most students will avoid proper documentation and the knowledge may be lost when they graduate," continued Christopher.
Nuclino has been successful at SHREC "because it is so incredibly easy to learn and use, no wikitext or markup language is required," according to Christopher. This allows students to quickly access, add, and modify pages on-the-fly, in a "Google Docs" suite approach.
"It is also convenient that Nuclino provides markup shortcuts and allows direct copy and paste of pictures and diagrams, without the need of an upload editor tool," he added. "Instead of a time overhead for learning traditional wiki formats, students save time and energy with the fast, easy WYSIWYG editor provided by Nuclino."
SHREC going forward
The launch of the SHREC computer system aboard a SpaceX rocket is planned for February 2019. We are proud to be a small part of this exciting and ambitious mission and will be closely following the team's progress.
Visit the SHREC official website to learn more about the lab.