You can now embed content from third-party websites in Nuclino pages. Currently, we support embeds from Youtube, Vimeo, Soundcloud, and Spotify.
Using embedded content will speed up your workflow because you don't need to go to another website in order to consume the content you are looking for. Additionally, you don't need to leave the context you are working in.
Example: Embedding a video from YouTube
Let's say you are working in a marketing team and want to create a new video explaining your product. You and your team start off by researching and collecting existing video campaigns on the internet.
You create a new shared page in your Nuclino team called "Video Research" as a central place to collect and organize the research efforts. Then you find an awesome video that you want to share with your team. In order to embed a video from YouTube follow these steps:
Copy the URL/web address of the video you want to share

Go to the Nuclino page where you want to share the video

Go to an empty line (e.g. by hitting ENTER somewhere inside the page)

Paste the URL/address of the video - the URL/address will be automatically replaced with an embedded video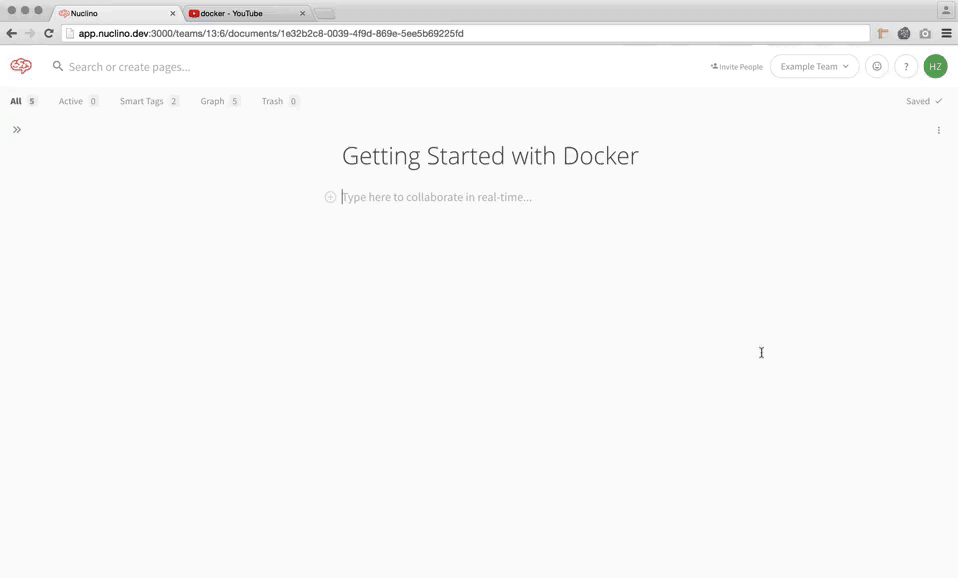 Questions and Feedback
What do you think? Are there any other services we should integrate with? Let us know via the in-app feedback or simply contact us.