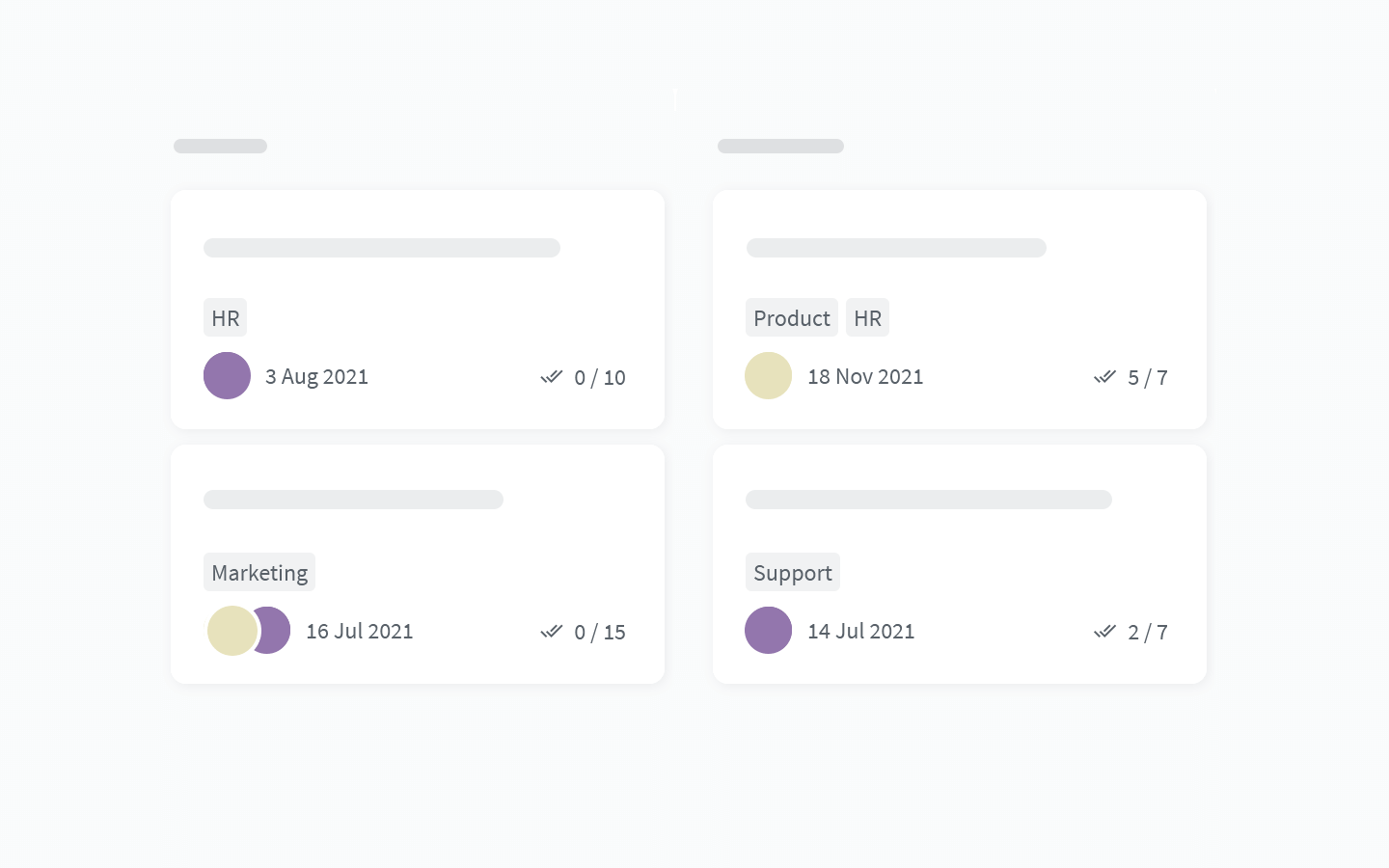 Fields in the board view, desktop app improvements, and more! Learn more about the newest features and enhancements below.
Bringing fields to the board view
We've always envisioned Nuclino as a unified workspace where teams could bring all of their work together. A place where you can not only share knowledge and collaborate on documents, but also seamlessly manage all your projects and tasks. Since the start of 2021, we've made great strides towards this vision.
Back in February, we've introduced fields into Nuclino, making it easy to track additional information about every topic and project you're working on. Now, by popular demand, we have further expanded that feature and brought fields to the board view.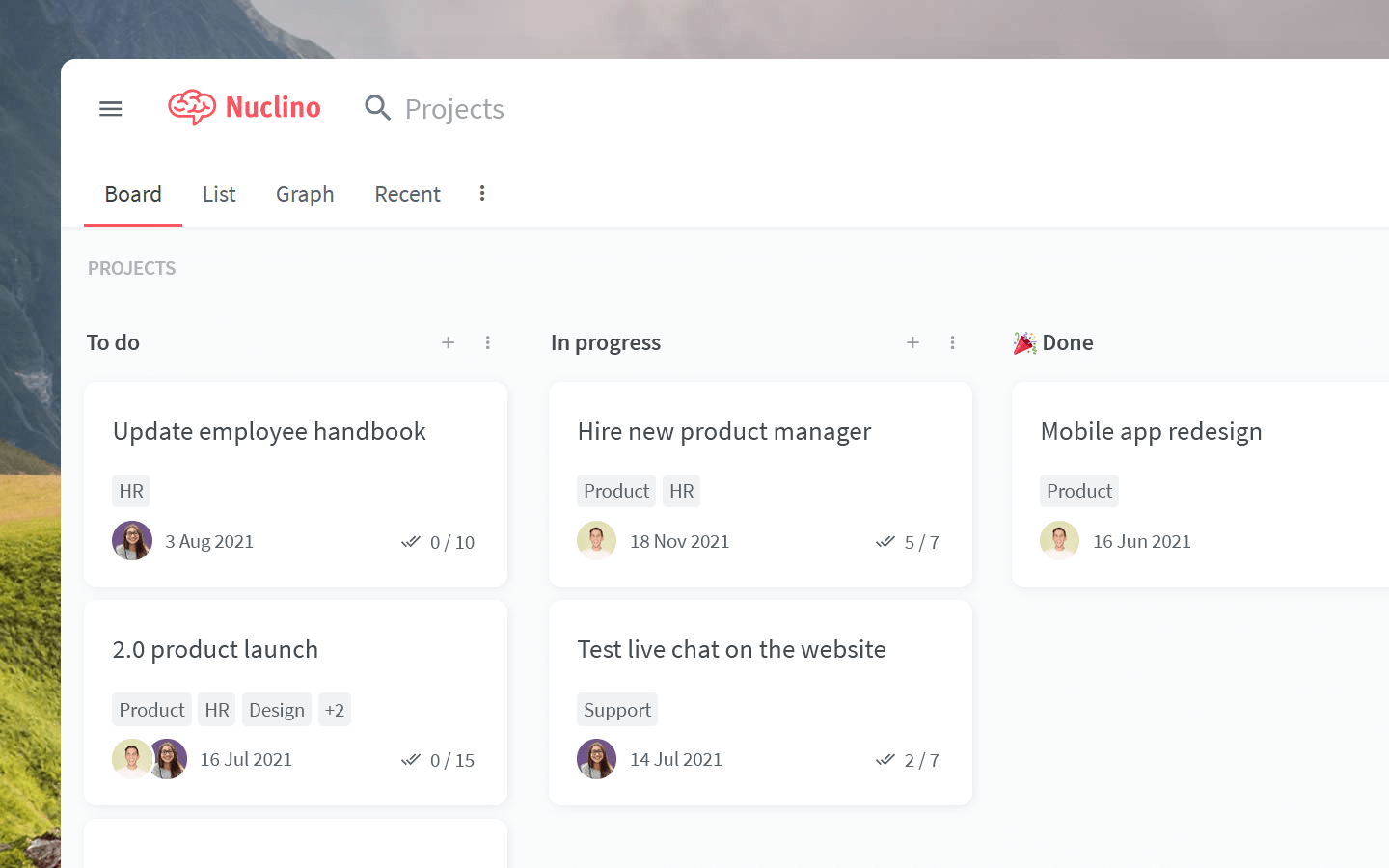 Whatever fields you use in your workflow — priority, due date, status, ownership, and so on — the board view will now give you a quick overview of everything. This will make it even easier to use Nuclino for project management, sprint planning, product roadmaps, and many other use cases that involve tracking progress and managing work using the Kanban system.
As always, we strive to keep the interface clean and clutter-free, so only the first field of every type will be shown. You can customize fields and change their order in the workspace settings.
💡 Tip: Prefer working in the board view? Make it your default view and open it automatically when you open the workspace.
Other small but impactful changes
It's often the details that define the entire experience. Since our last update, we've released a series of small enhancements and improvements across the entire product — check them out below:
Nuclino desktop app users may notice that it now shows a badge for your unread notifications, so you never miss an update. The desktop app engine has also been upgraded, bringing further performance improvements.

Selecting the perfect emoji for the occasion can be tricky. Now it will be less so! We've improved our emoji picker, so you can always find what you need ✌️🎉

No one likes running into errors. But sometimes things just go wrong — your connection gets disrupted, a credit card gets declined, a 404 pops up out of nowhere. Now, if you are going to encounter an error, the experience will hopefully be a little more pleasant, thanks to our brand-new illustrations. We hope you never get to see them!

Hotkeys galore! We've improved the way various hotkeys work across Nuclino, so you can interact with the app even faster.

We've overhauled the entire checkout experience, improving the process and allowing you to upgrade your Nuclino plan on any device.