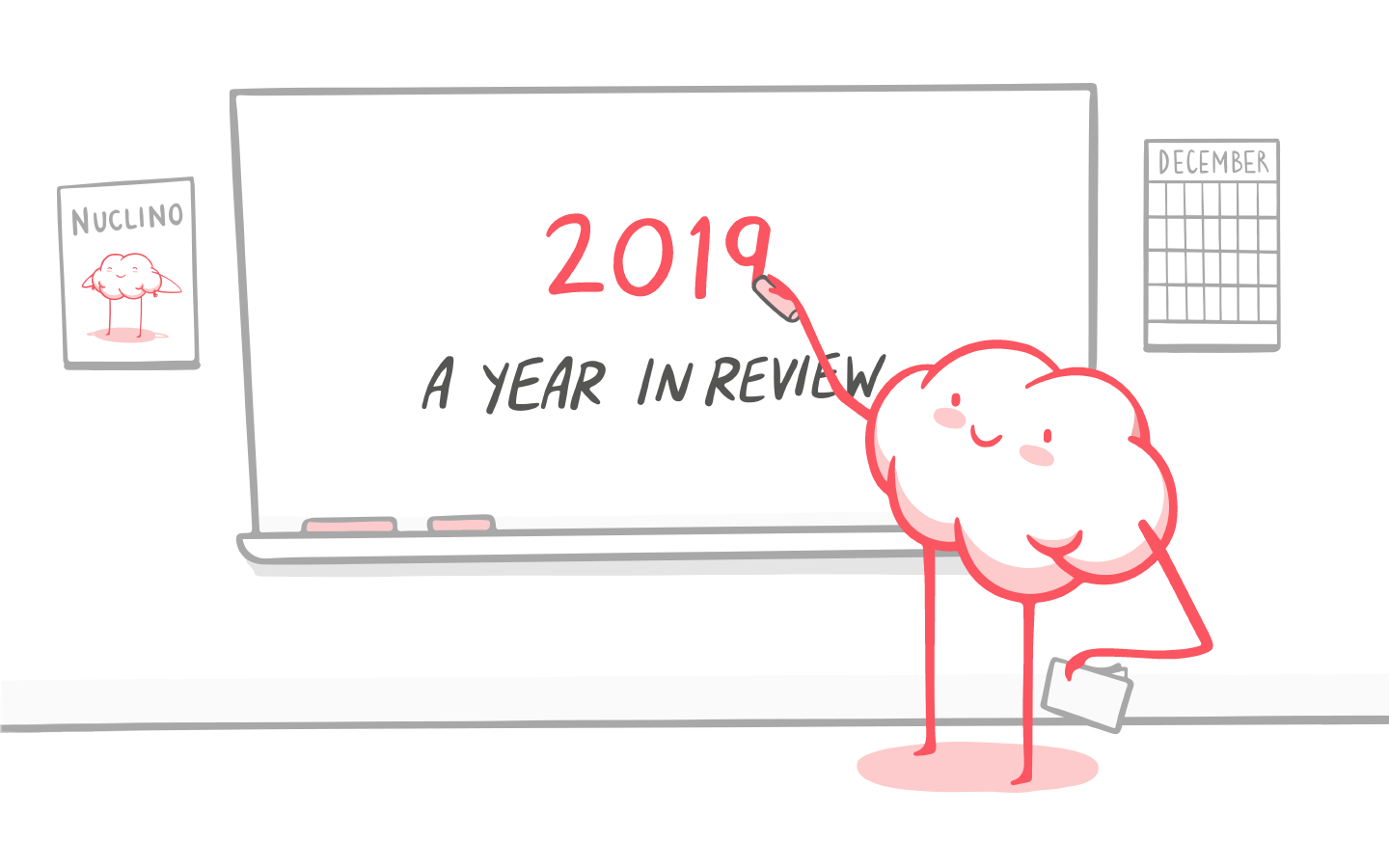 'Tis the season for endings and new beginnings!
Before we wave goodbye to the 2010s and look ahead to 2020, we think it's a good time to look back on all that was new in 2019.
You've had a productive year!
Thousands of new teams and companies adopted Nuclino in 2019, creating almost a million new items and bringing the total item count to 2,047,037 (at the moment of writing this post), up from 1,175,298 as of last December.
That means almost 2,400 new documents got created, shared, and collaborated on every single day of 2019! That's a whole lot of content, and seeing Nuclino actively used by so many teams from all over the world, both large and small, gives us confidence that we must be doing something right.
Keep it up, and let's double it again in 2020 💪
Nuclino highlights of 2019
We've been busy as well – here are some of the major product milestones of 2019!
Editing content got even easier
Focus on ease of use has been at the core of Nuclino since we built the first prototype in 2015. That's something that guides a lot of our design decisions, as we continuously look for ways to make working with Nuclino even more intuitive and effortless.
As such, this year we have made the editor entirely drag-and-drop. Now, each block of content works like a Lego piece that can be picked up and placed anywhere in the document. Need to reorder table rows? Move a task to the top of the list? Reorganize paragraphs? Cutting and pasting is now a thing of the past.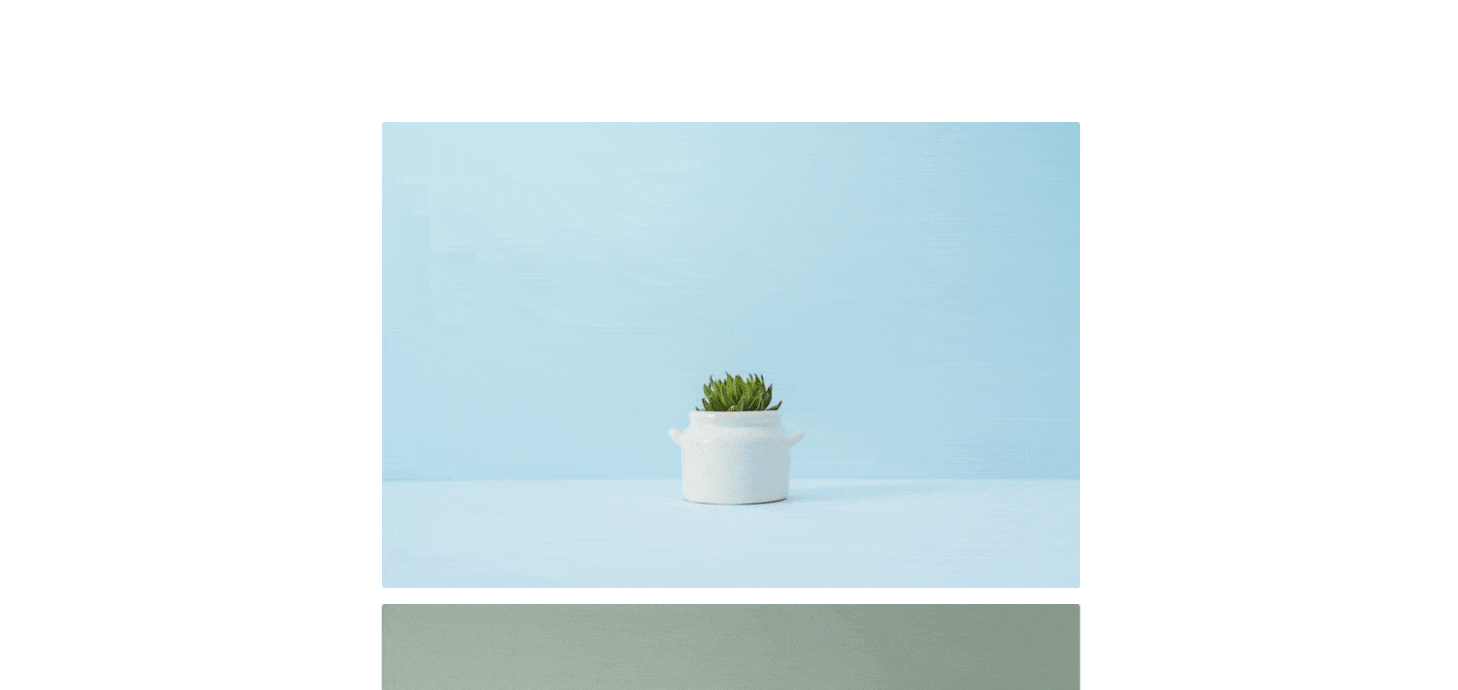 Things got dark at times
We'll be the first to admit that the default design of Nuclino is not for everyone. It's loved by many of our users and is one of the things that make us stand out – but if it's not your cup of tea, we've got your back. In March, we released the dark mode for Nuclino, revamping every color, icon, and font in the app.
Whether you want to give your eyes a break or you just want to change things up a bit, give it a try!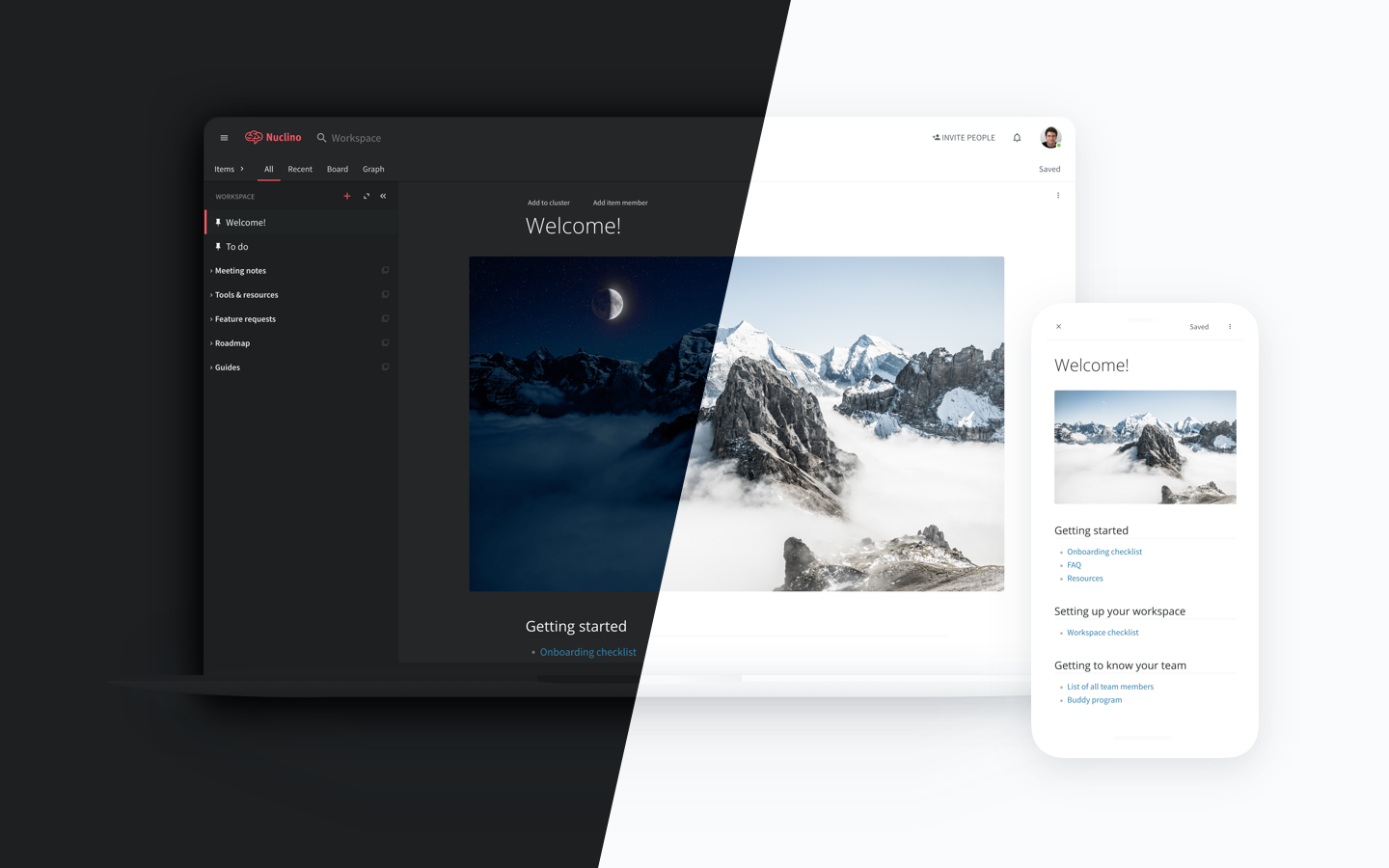 Nuclino became more social
Being able to exchange feedback and discuss each other's work is at the core of productive teamwork, and we want Nuclino to accommodate that in the best possible way.
This year, that meant revising and expanding the entire comment and notification experience. As a result, now you can:
View resolved comments

Comment on entire items and have chat-style discussions

Follow items to receive notifications when new comments are added or resolved

...and more!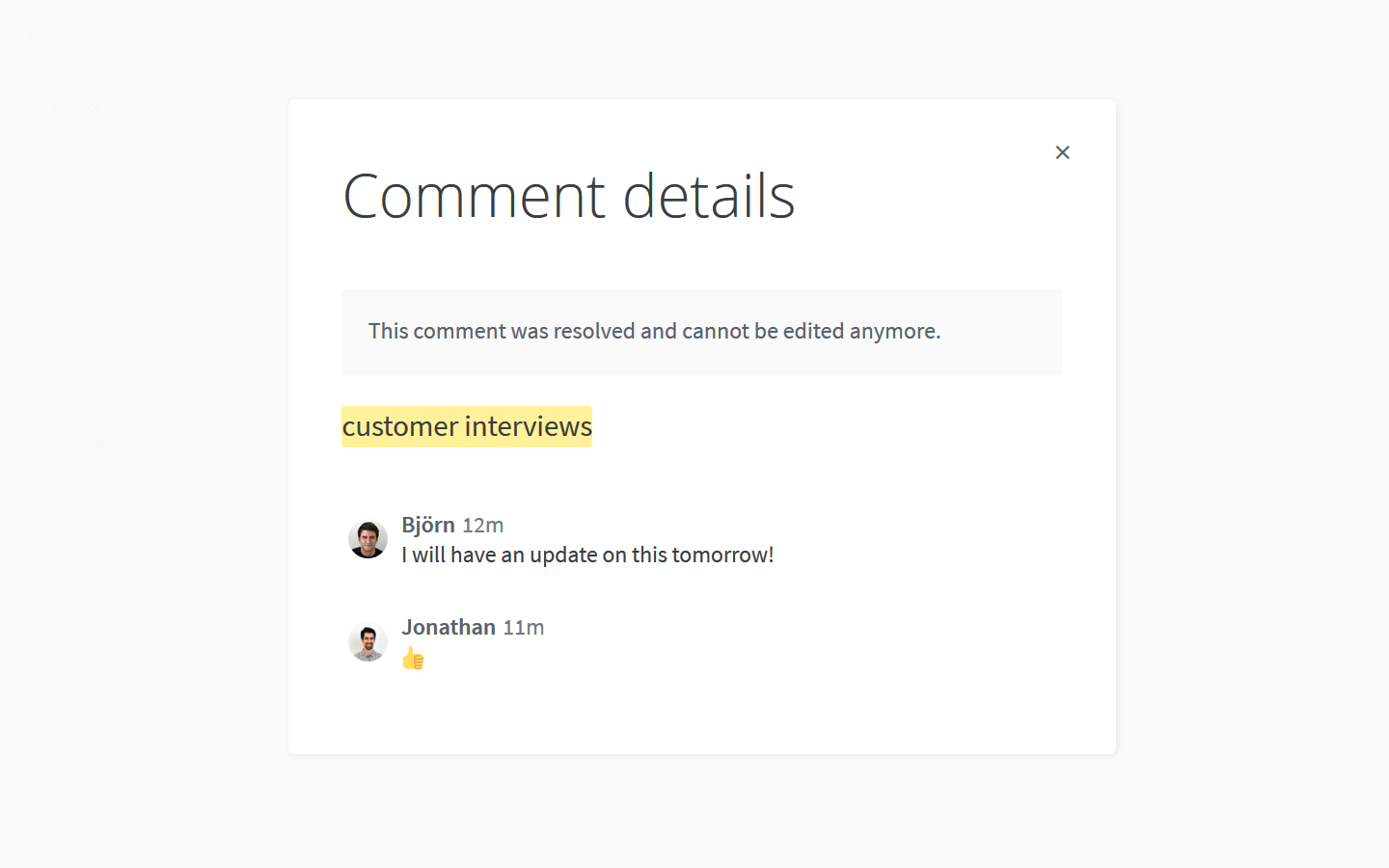 Nuclino + Google Drive = ❤️
We have added integrations with multiple new apps in 2019 – Loom, Google Maps, OneDrive – but none was as highly requested as the Google Drive integration.
We heard your feedback and released our new integration in October! Now you can effortlessly link or embed Google Docs, Sheets, Slides, and Drawings within Nuclino, keeping all your content synced and organized.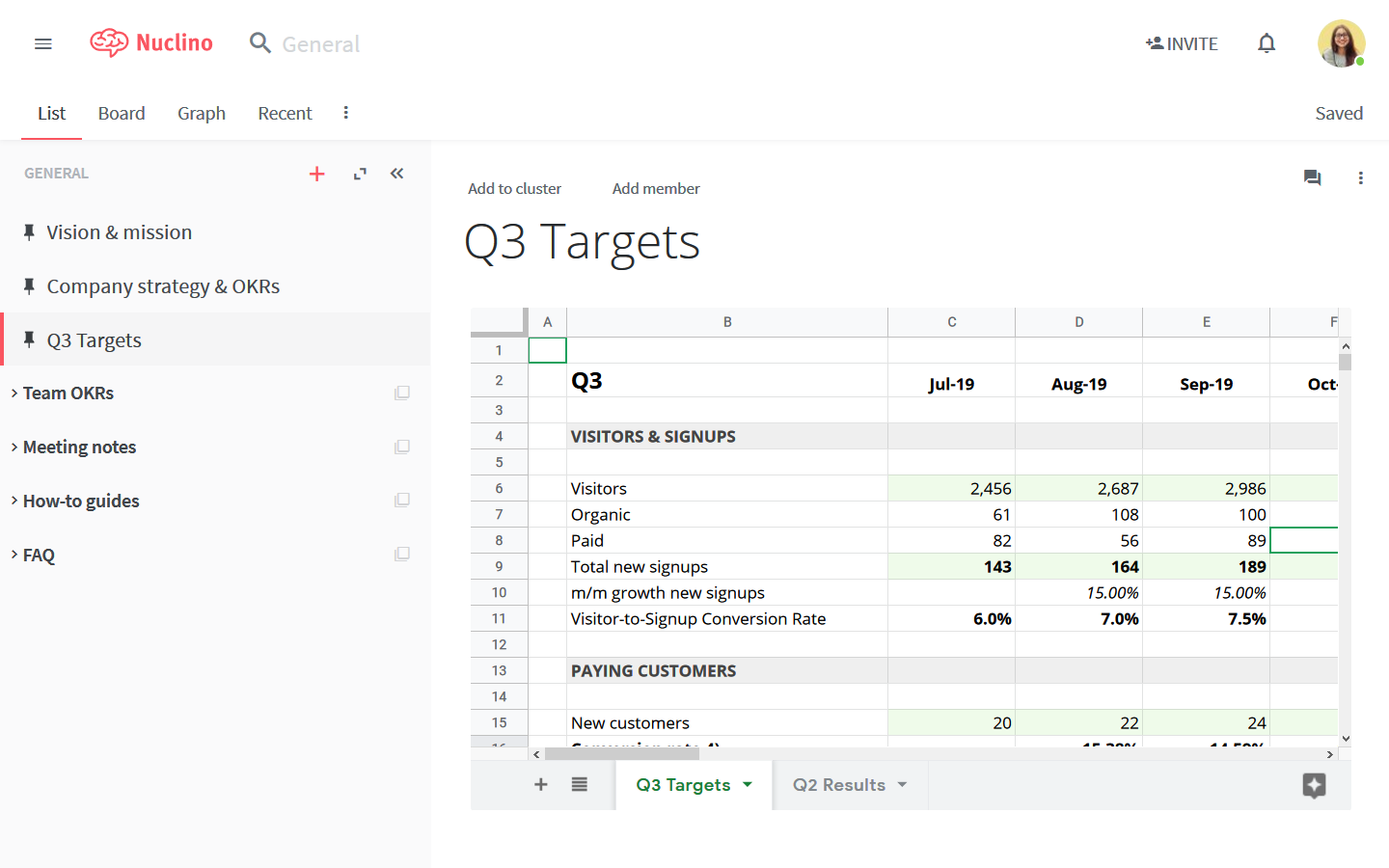 Need some inspiration?
Facing a blank page can be intimidating, and creating something new from scratch is by no means an easy feat. To help teams just getting started – and share some inspiration with long-time Nuclino users – this summer we have created a Template Gallery, a collection of all kinds of collaborative work templates, from meeting notes and company knowledge bases, to style guides and product specs.
We will continuously update the gallery with new examples and templates, so stay tuned for more!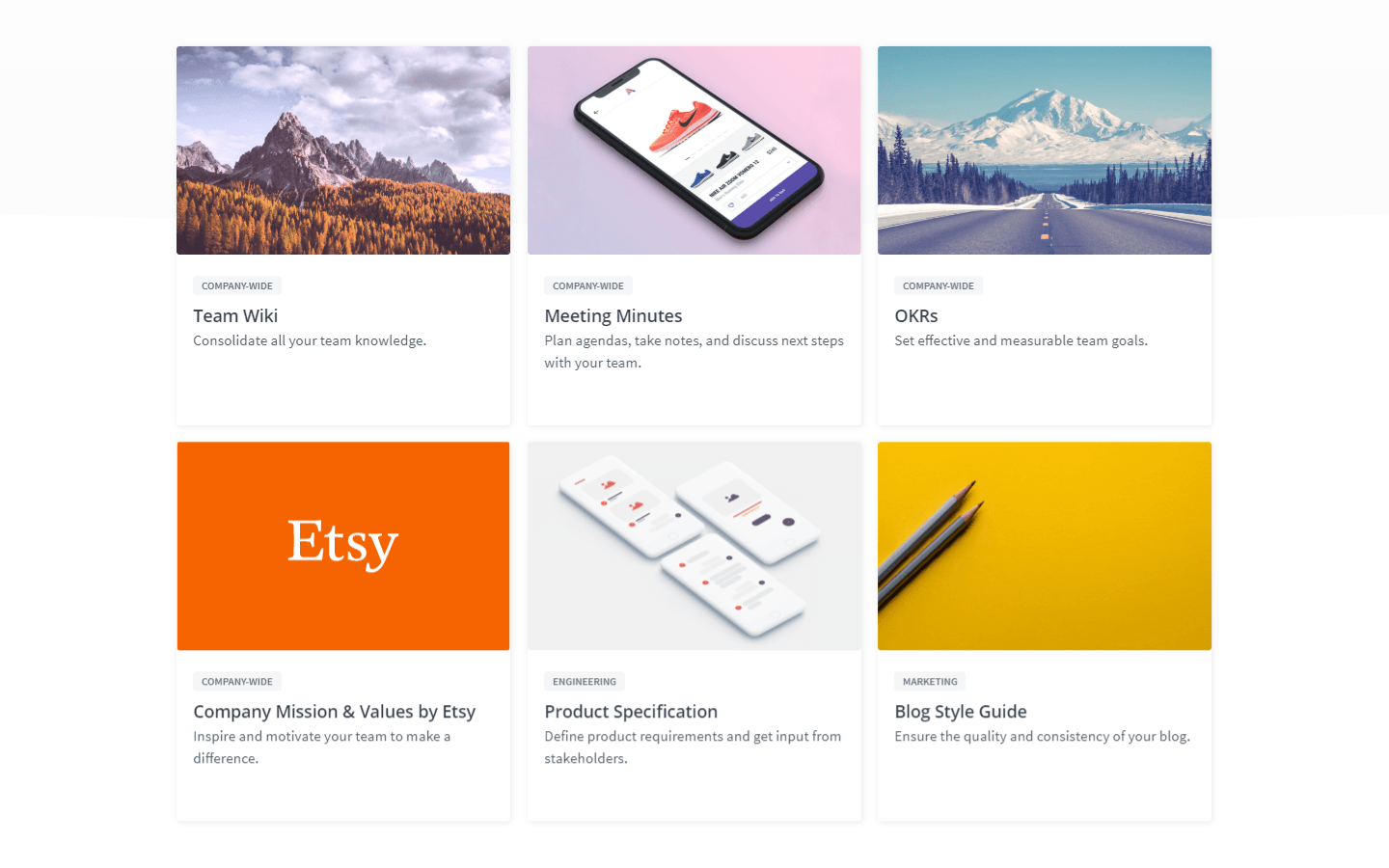 A new member joined our team!
Last but not least, you may have noticed this cute little guy lurking around our website, blog, and app, and we think it's time you were formally introduced. Meet our new mascot – the "brains" behind our operation.
You will likely be seeing more of him in 2020!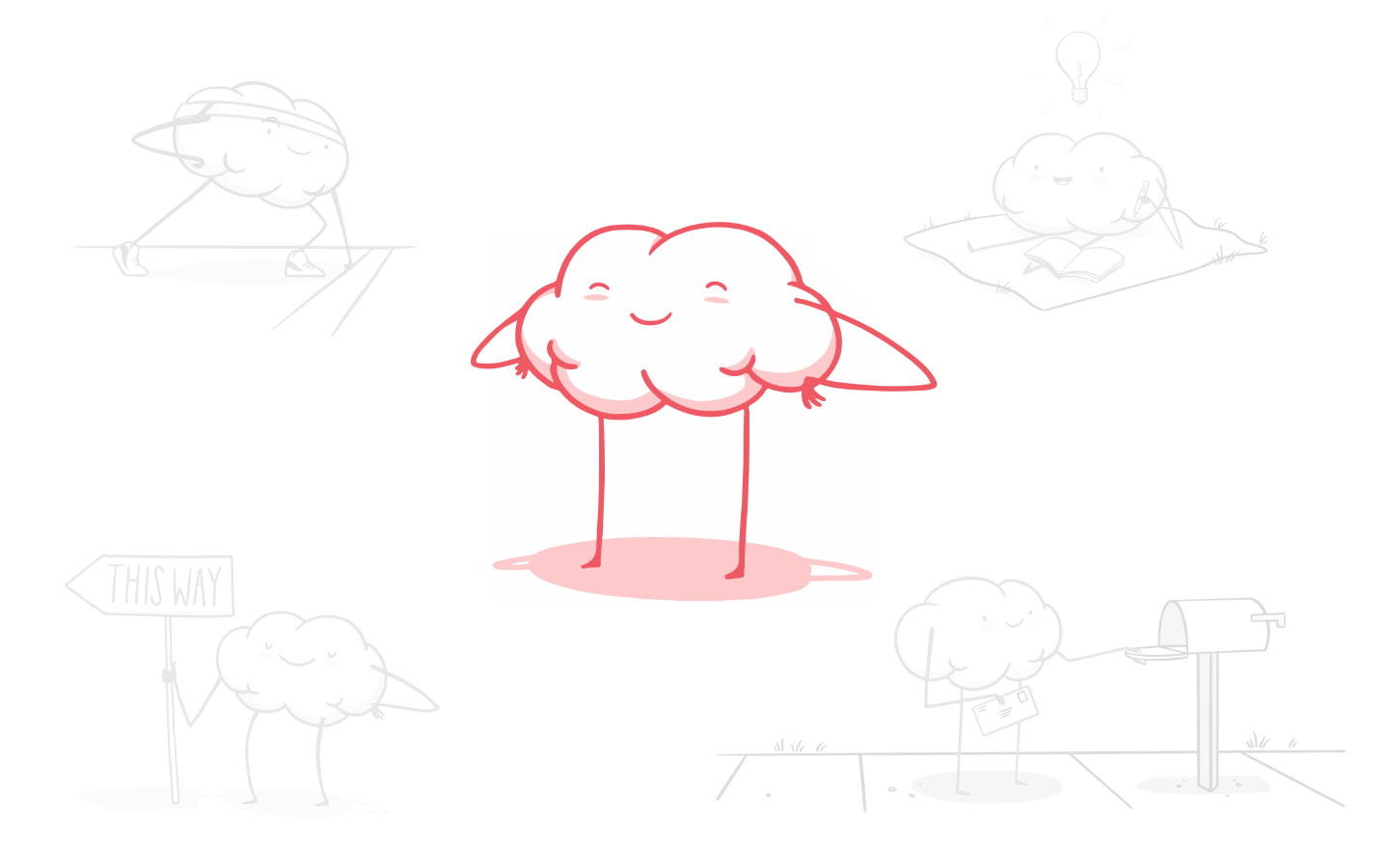 See you next year! 👋
With that, we're signing off for 2019! We are already hard at work on new updates and improvements to kick 2020 off right. Thank you so much for being part of the Nuclino community, we'll be back in the new year to share what's coming next.
Here's to an amazing start to the next decade!