Slack integration
You can now integrate Nuclino with Slack to receive notifications and get more details about items and collections when sharing their link in Slack. Learn more on our Slack integration page.
Diagramming integrations
You can now embed diagrams from Draw.io, Lucidchart, and Gliffy inside items. Learn more about how to embed diagrams from those services here:
Mentions inside comments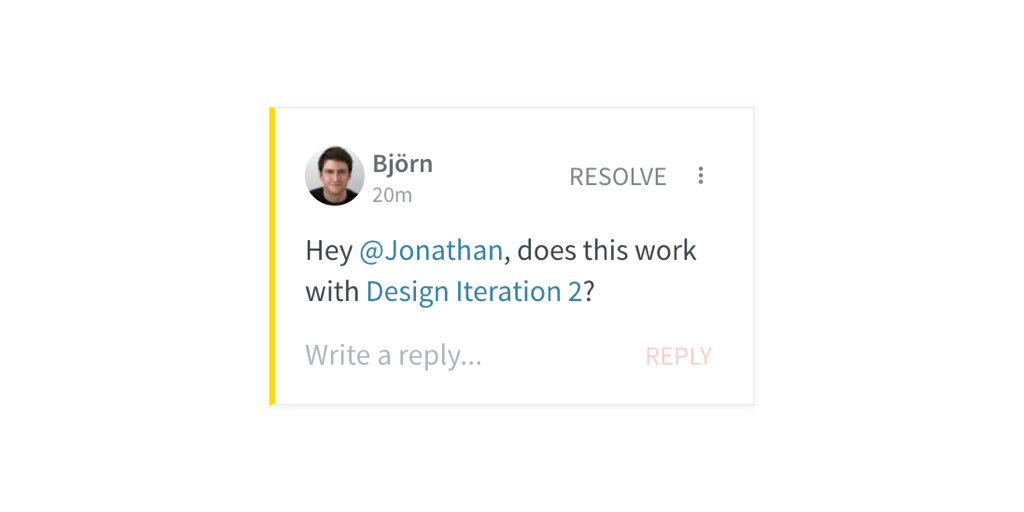 You can now add mentions and links inside comments. Just type an @ inside a comment and choose the person you'd like to mention or item you'd like to link to. If you mention a person, they will receive a notification as soon as you create the comment or reply.
Creator and last editor of items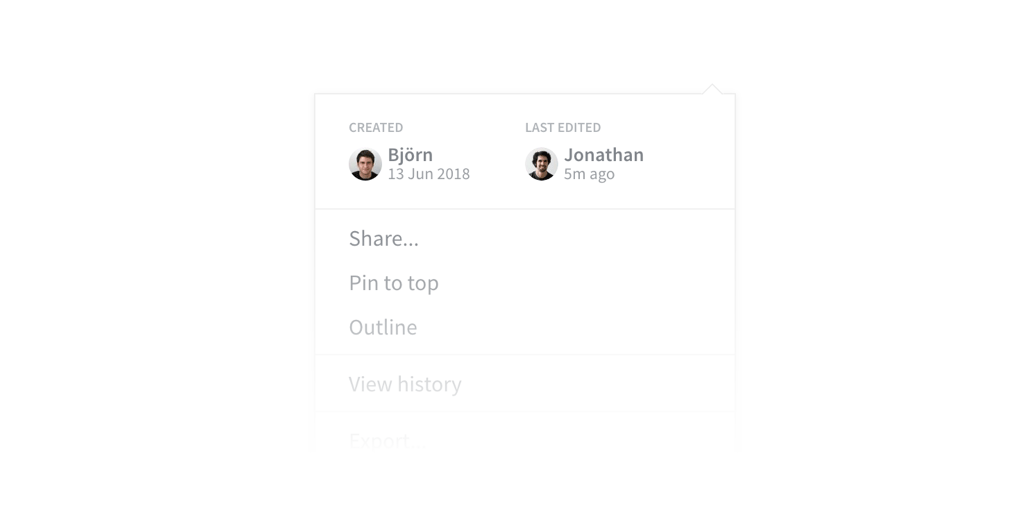 You can now easily find out who created and last edited items via the item menu. Additionally, you can view when the creation or last edit happened.
Other small but impactful changes
A new page now provides details about all of our apps & integrations.

The sidebar now displays longer item titles.

Uploaded videos now provide better performance and an improved experience.

Context menus are now positioned correctly in all situations and screen sizes.

Context menus are now available for items in the board view.

Dialogs now animate correctly in Firefox.