Happy new year! During the last weeks, we finally introduced access rights management. Also, you can now show some love to your pages, and thanks to slash commands, you can format text or upload files right from your keyboard.
Page Likes
You can like pages now! <3 Simply click on the heart in the top right corner of a page to like it. You can easily access all those pages using the "liked" filter in your navigation.
Slash commands
The Nuclino editor now supports slash commands. They provide a quick and easy way to insert content using your keyboard. To trigger a list of available slash commands, simply type / at the beginning of an empty line or inside a paragraph.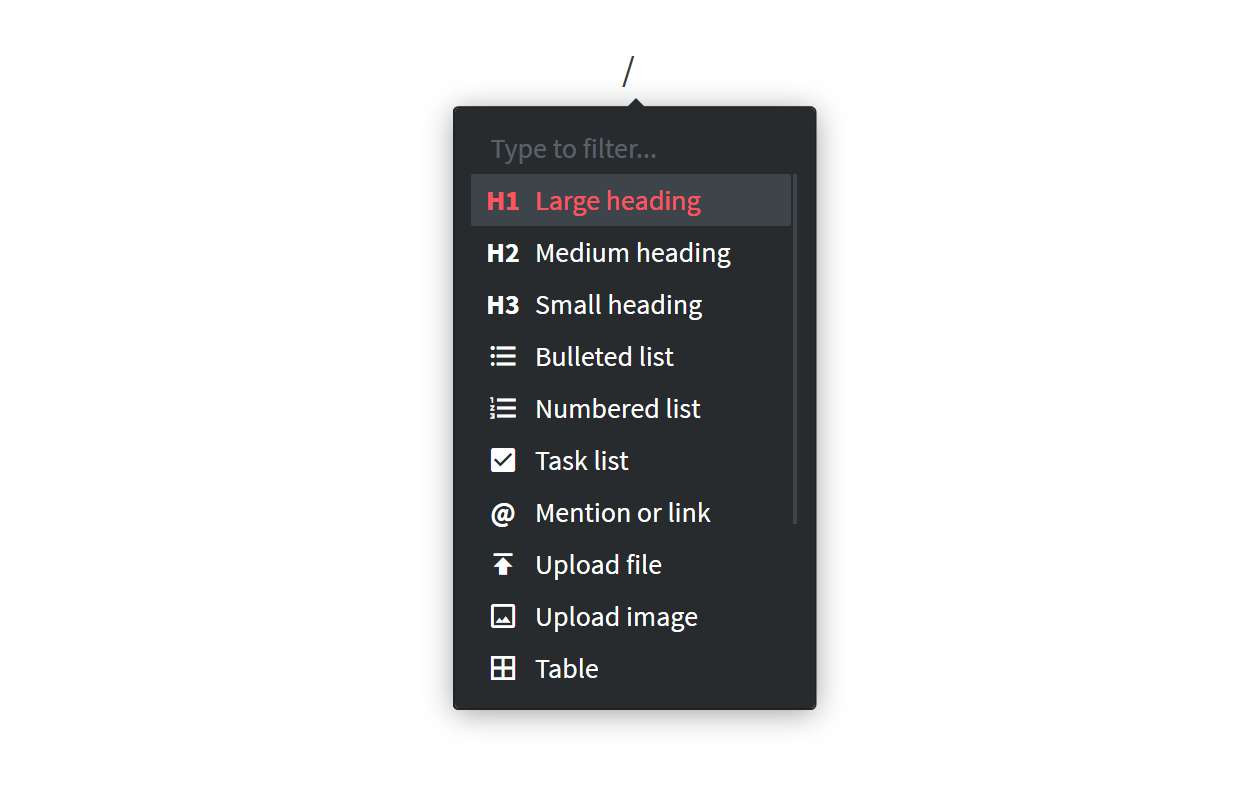 There are more exciting features coming up, so stay tuned for our February update!