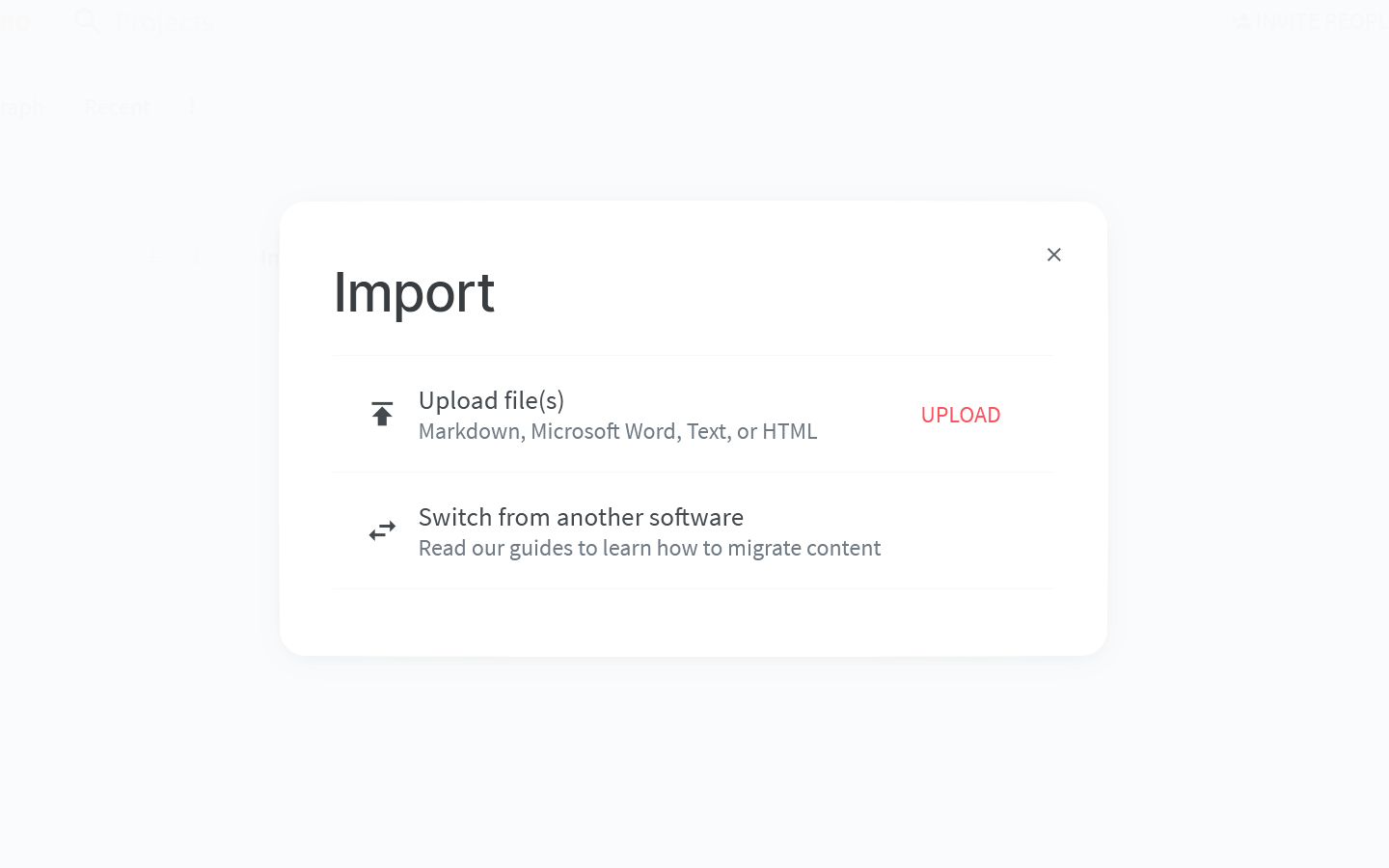 Loom integration
Loom is a popular screen recording app that is used by thousands of teams to record and share tutorials, team updates, onboardings, and more. Now, you can effortlessly embed your recordings within Nuclino by simply pasting the link.
Pasting the Loom link inside an empty paragraph in Nuclino automatically embeds it as a playable video so your team can watch it without leaving Nuclino.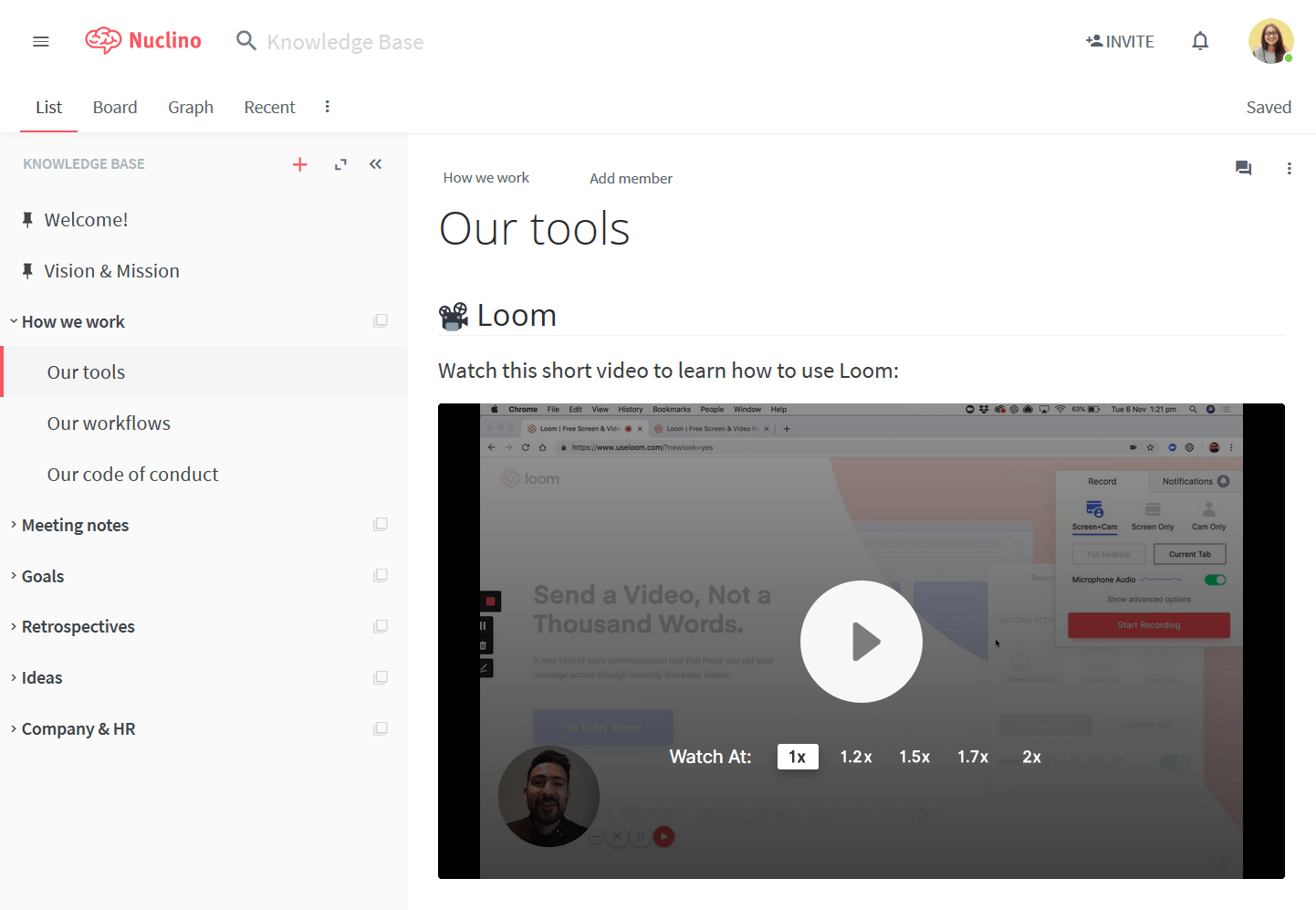 In-app feedback form
Your honest feedback is what helps us move forward, continuously improving Nuclino. So we wanted to make the feedback experience a little better as well. Clicking on your profile menu and selecting Send feedback will now open a custom in-app contact form, so you can share your feedback with us without having to leave Nuclino and open your email client.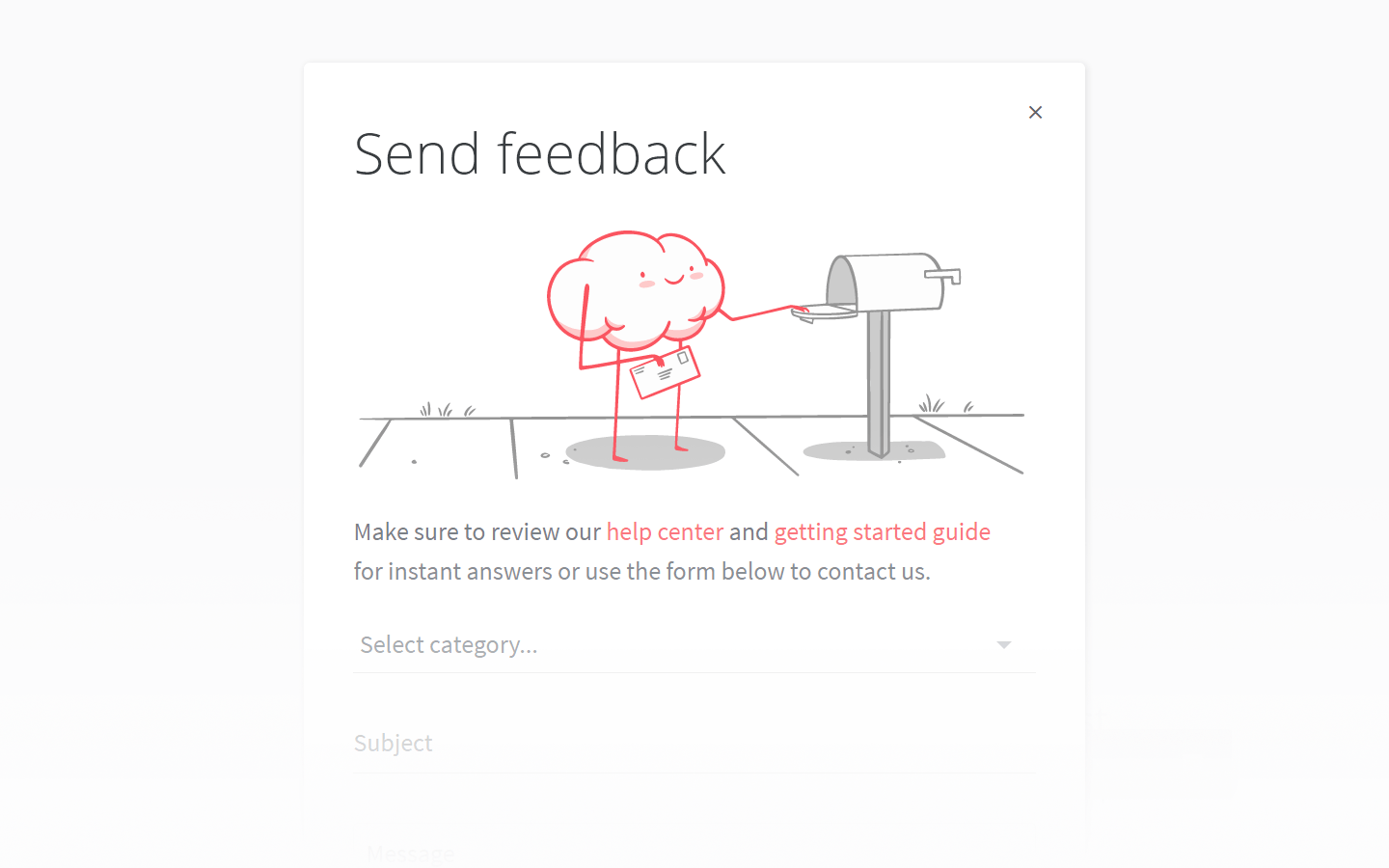 Confluence import
A large number of our users are switching from tools like Confluence, so we wanted to make the transition as seamless as possible. Now you can easily import all of your content into Nuclino, preserving its structure, internal links, and attachments. You can learn more in our Help Center: Import from Confluence.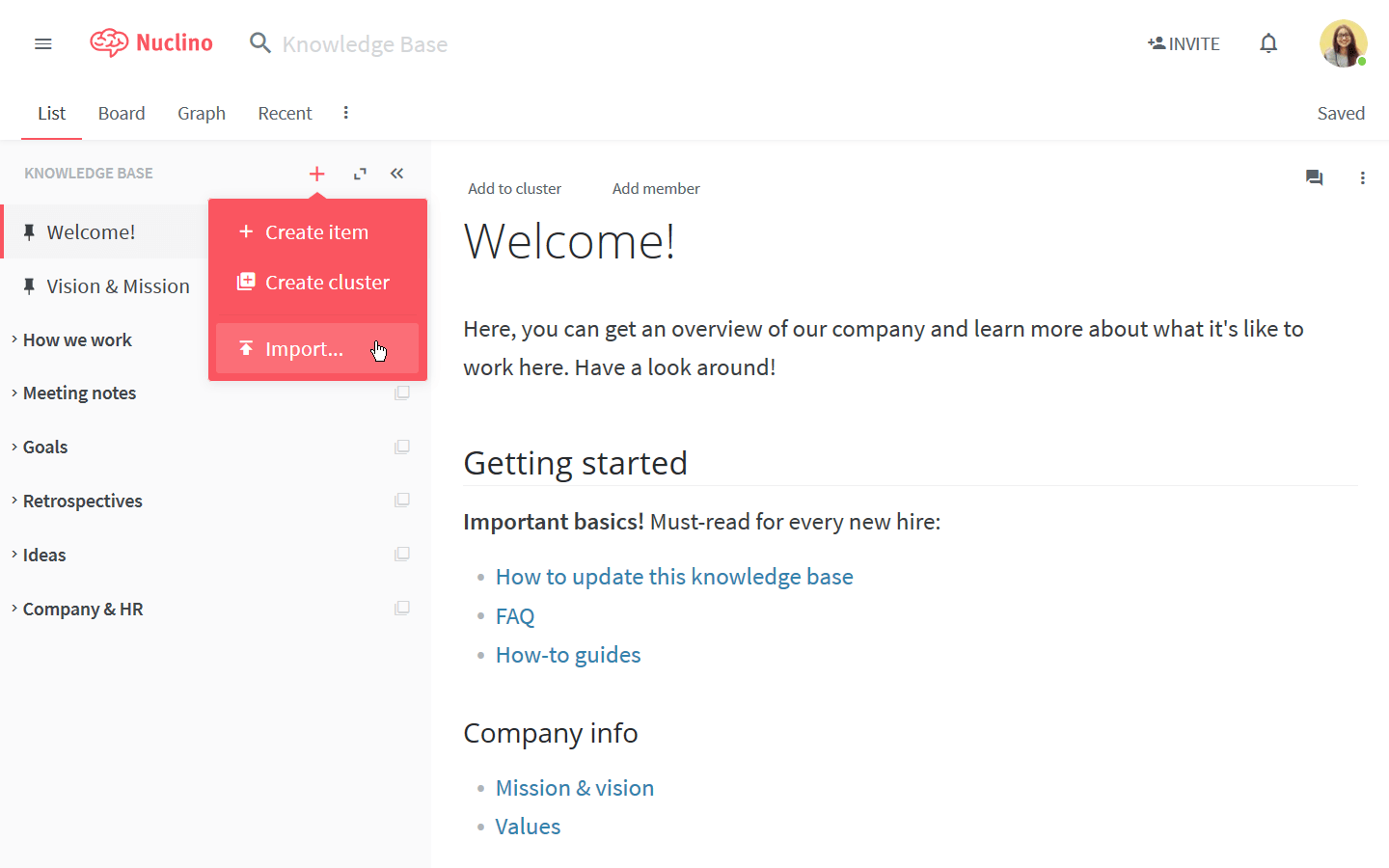 Bulk file upload
Now, if you need to upload multiple files or images to Nuclino, you can upload them all at once using drag-and-drop, the insert menu, or the slash command. The files will be uploaded one after the other, while the images will automatically form a grid.

Other small but impactful changes
The sidebar elements now behave as links, meaning that if you are using Nuclino in a browser, you can easily open them in a new tab using the middle click or Ctrl/Cmd + click.

Hotkeys now work with international keyboard layouts.

If you are working in a private workspace and @-mention someone who is not a member of this workspace, they will no longer get a notification.