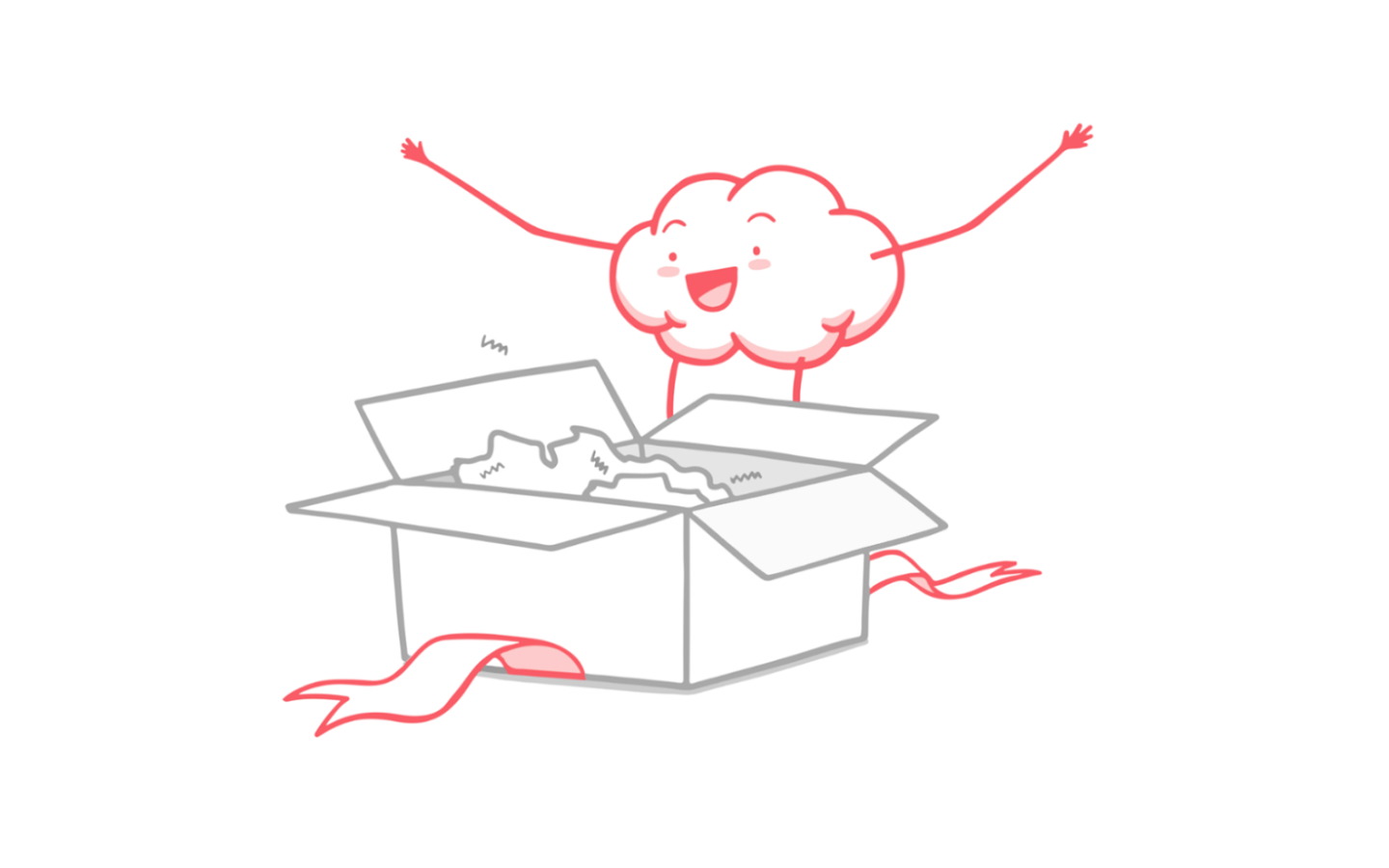 Improved notification experience
Notifications are a great way to ensure you never miss an important update.  Every time something happens that you need to know about – for example, when someone mentions you in a comment or assigns you a task – Nuclino will send you an alert.
Now, we have released a series of enhancements to further improve the notification experience and make it even easier to stay on top of things:
Related notifications are now grouped together. For example, when the same person replies to the same comment multiple times you will only see one notification in the menu.

You can now mark notifications as read without having to open them. This can be useful when you get a notification about a resolved comment that you have already read.

If you read a notification and want to revisit it later, you can mark it as unread. The notification will become highlighted again and will be easy to spot.

Notifications that are no longer relevant can be cleared from the notification menu.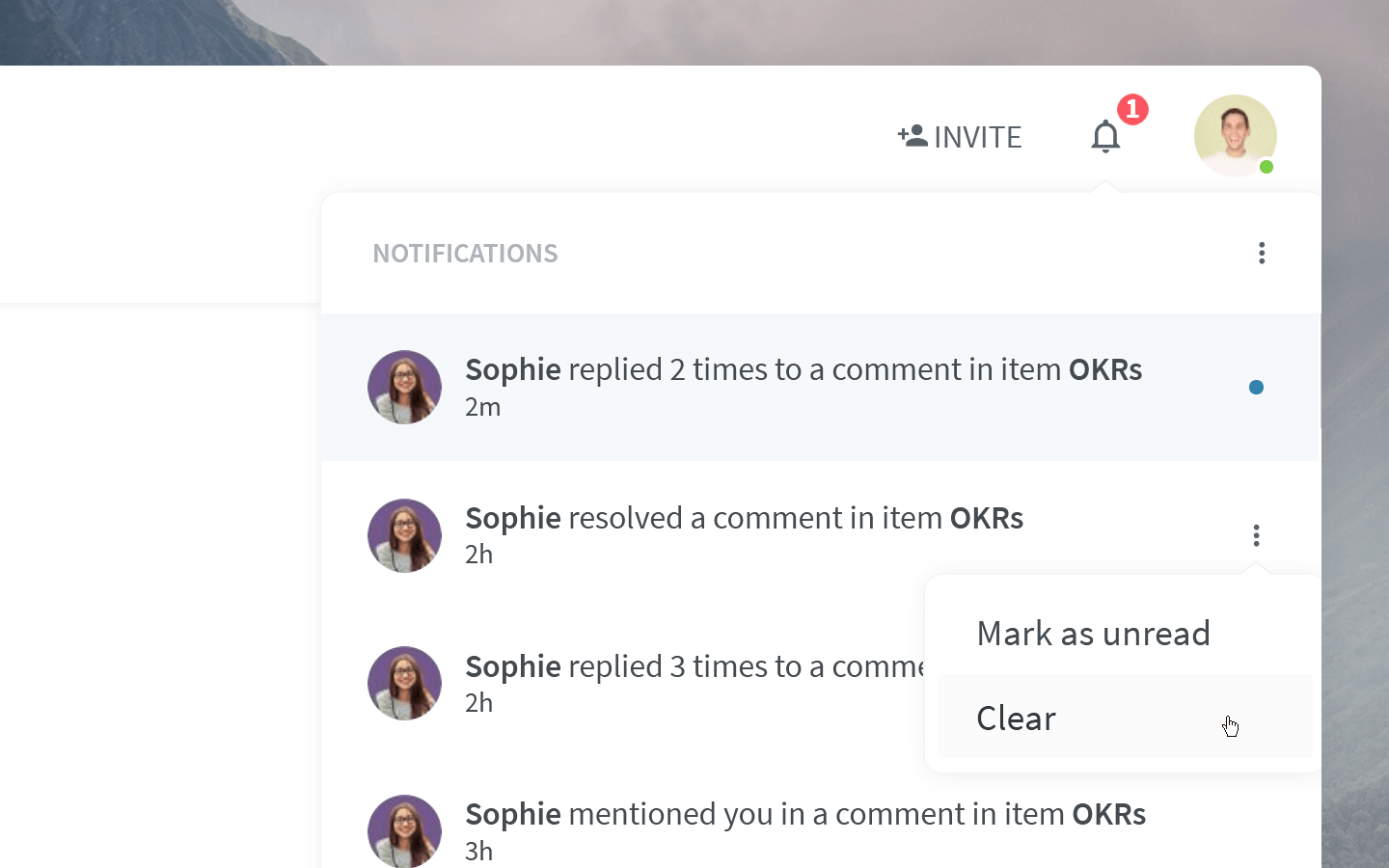 Learn more about managing your notifications in Nuclino in our Help Center.
New integrations
Jira integration
If your team is using Jira to manage and track issues, you can now easily link to them from Nuclino. Simply paste a link to a Jira issue and Nuclino will automatically fetch its key. Hovering over the link will show additional information about the issue, including its type and summary.
This integration needs to be enabled by each user individually by following the steps in our Help Center.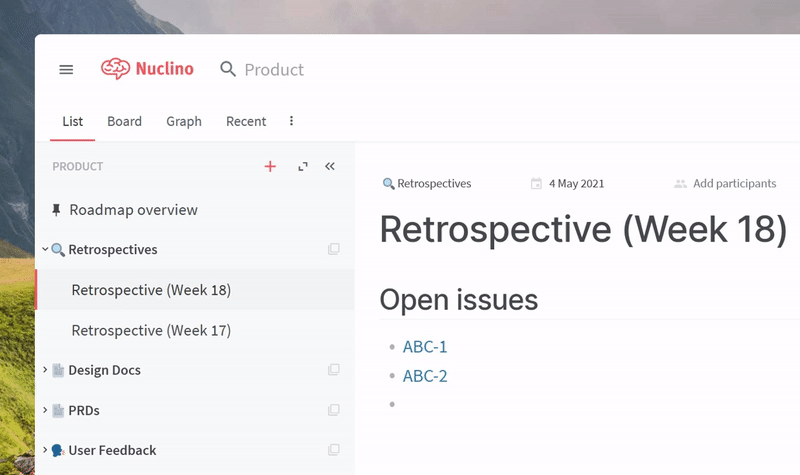 Giphy integration
Sometimes a GIF is worth a thousand words. Now, you can liven up your docs by adding GIFs from Giphy – simply paste the link into an empty paragraph and the GIF will be automatically embedded.
Filtering by mentions and internal links
We've added a new way to search and filter your content in Nuclino. From now on, you can easily locate the items that contain specific mentions and internal links – just type @ into the search bar and instantly see the results.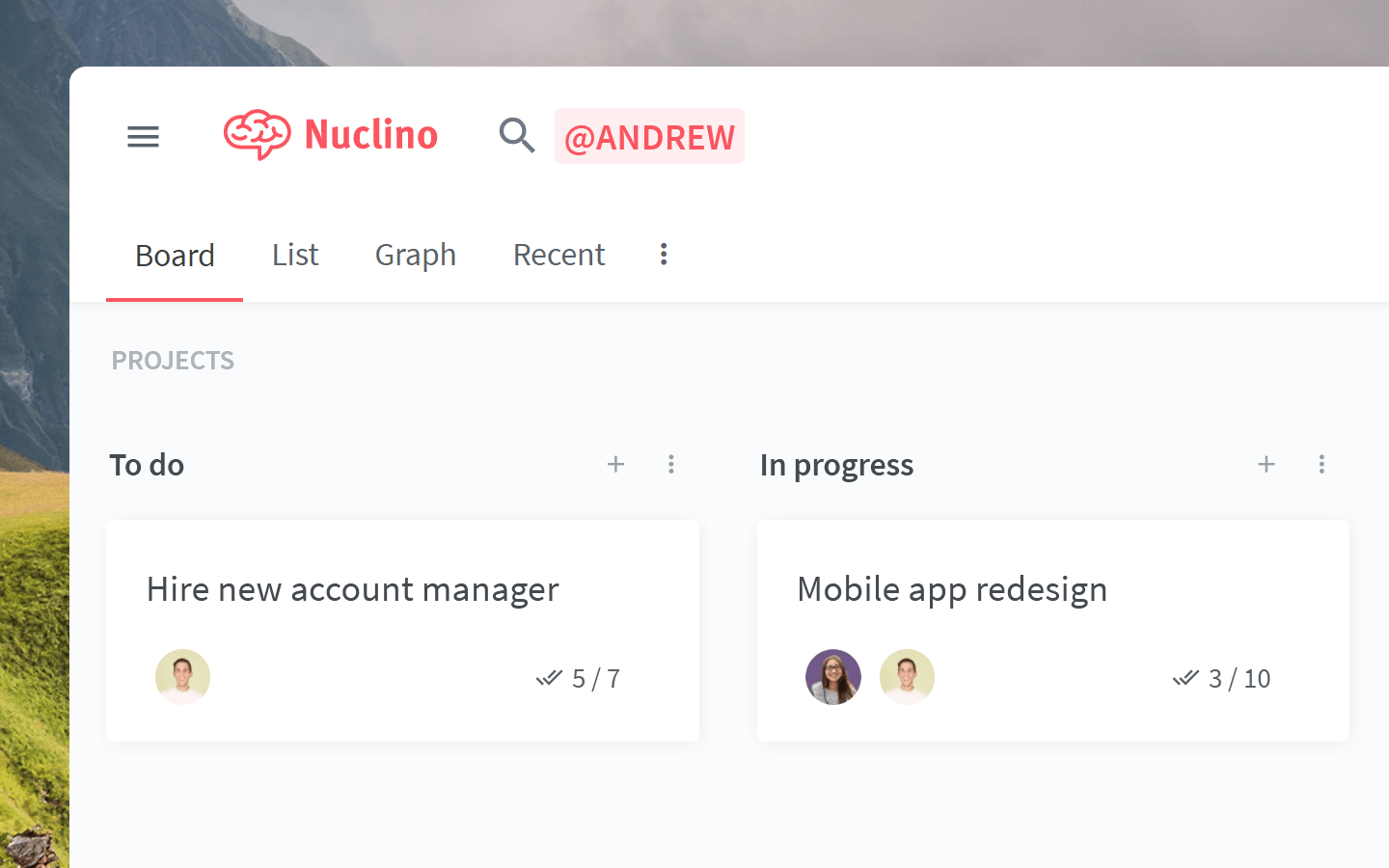 Other small but impactful changes
We've sped up the in-app preview of PDFs.

Reordering collections in the board now works more reliably.

Date fields now correctly display the same value for users from all time zones.

We've fixed an issue that prevented the full-text search from working on mobile.

We've fixed an issue that could cause Nuclino to crash when waking the computer from sleep on macOS.