Managing team projects is an intricate process that involves many things – you need to be able to easily assign and complete tasks, discuss open questions, exchange feedback, and keep track of your progress. This update includes a series of new features and enhancements aimed at taking your entire task management workflow in Nuclino to a new level.
"My tasks" filter
When you're involved in multiple projects, your tasks may end up scattered across different items and workspaces, and keeping track of them may become difficult. Now, you can easily find out what's next on your to-do list using the new My tasks filter – simply type + into the search bar, or click on the 🔍️ icon to select it.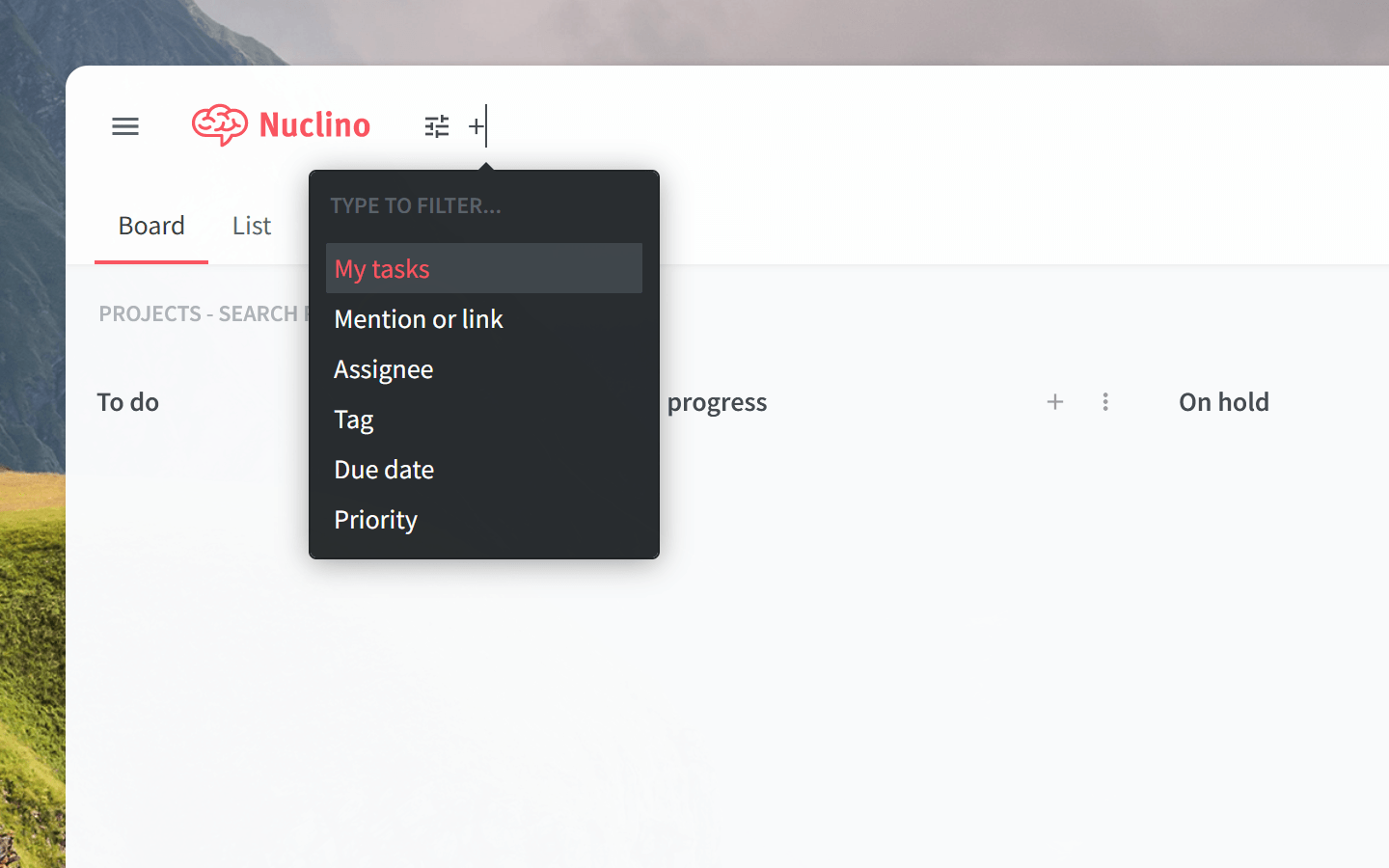 You will instantly see all items in your current workspace that contain open tasks assigned to you. To find your tasks across all your workspaces, press Enter.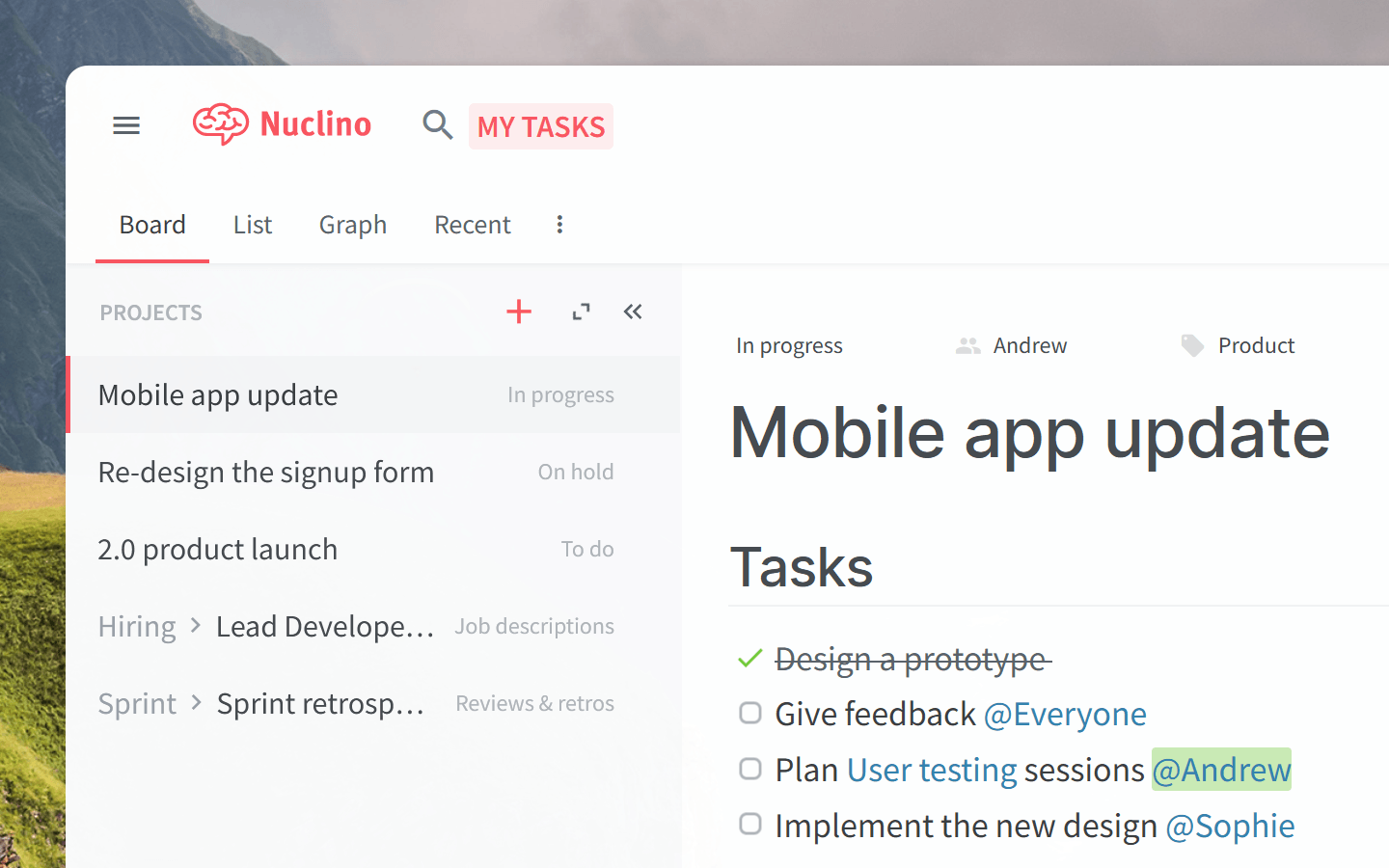 A more organized notification center
Some projects involve long lists of tasks and lengthy discussions across multiple comment threads. As different notifications accumulate, it becomes very easy to miss the important things that require your attention. To make sure that doesn't happen, we have implemented multiple improvements to how notifications work in Nuclino:
Mentions in tasks now have dedicated notifications.

Notifications are now marked with an icon according to their type.

The notification icon will fade for completed tasks and resolved comments.

Notifications can now be opened in a new tab like any other link in your browser.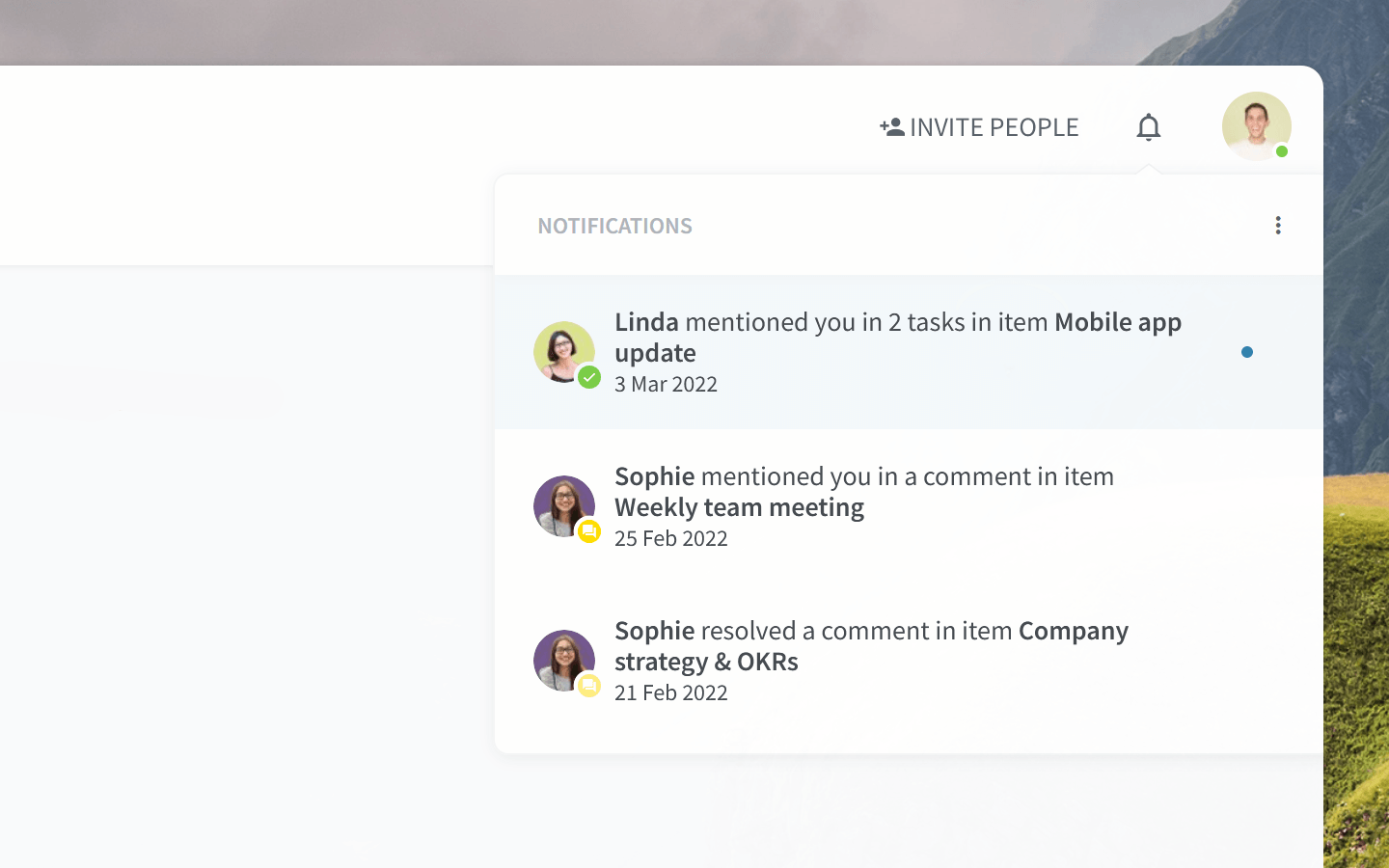 Email notifications have also been tweaked and are now sent to inactive users, even if they have the Nuclino app open.
All unresolved comments, at a glance
A core part of efficient project management is to make sure that every discussion ends with a clear decision. Now, you can immediately see which items in Nuclino contain unresolved comments and quickly address any open questions.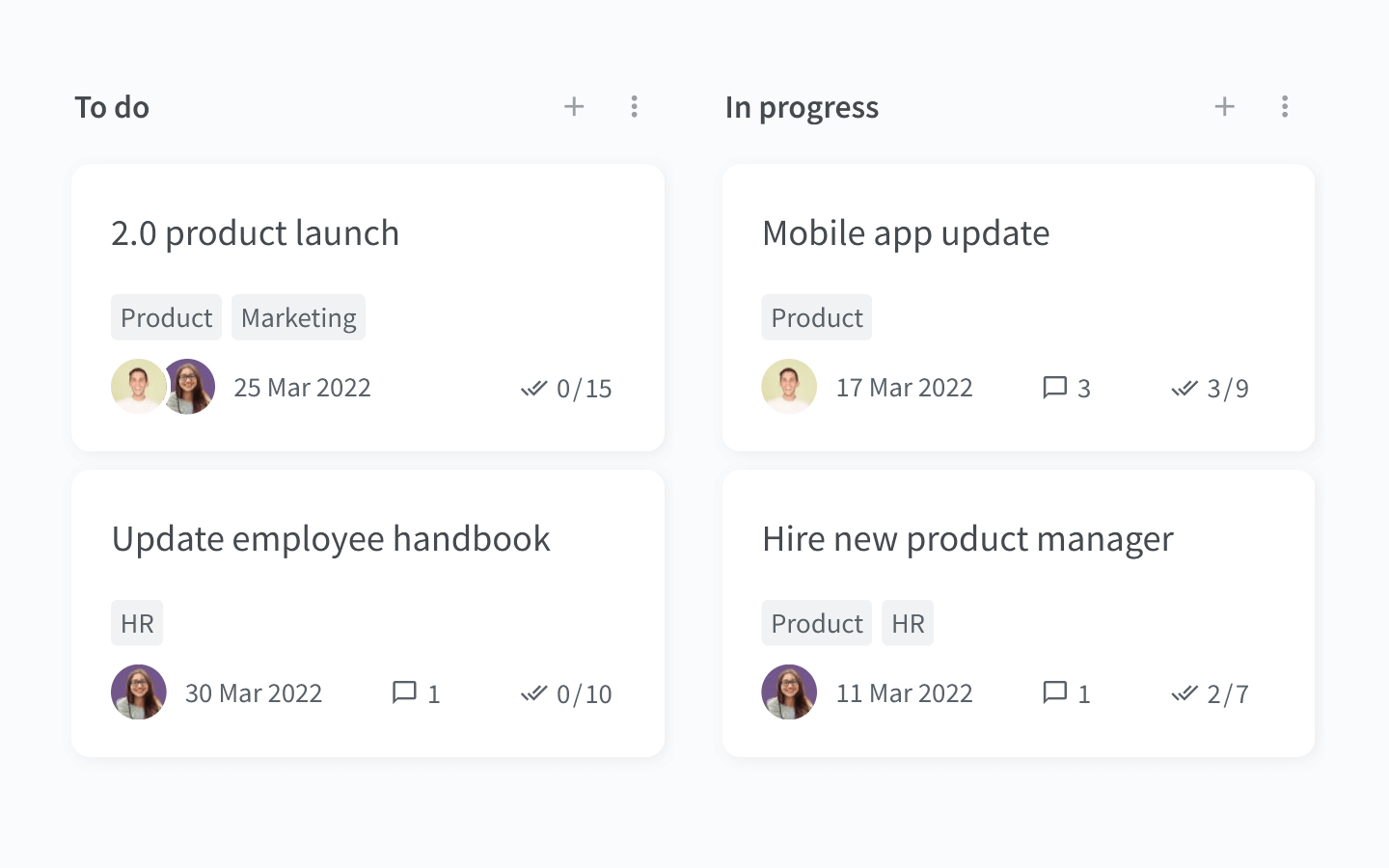 Improved mentions
Last but not least, user mentions have received a small upgrade as well! Now when you hover over a mention, you can see the team member's full name and profile picture.

Other small but impactful changes
Want to use an entire workspace as a template? Now you can duplicate it in a few clicks, complete with its structure and settings.

Now you can search for mentions and internal links across all your workspaces, and the search results will be automatically highlighted.

Nuclino is now even faster! We've boosted the initial load speed by 10%, which will particularly improve the experience when you are accessing Nuclino on mobile or working with a slow connection.

No more getting "trapped" in the middle of a quote – now you can easily split it by pressing Enter inside an empty paragraph in the quote.

The scroll behavior has been refined when jumping to a comment or mention from a notification.

You can now get user profile information for a given user ID via the Nuclino API.