Many of you have asked for a desktop app, and now it's available as a preview. Additionally, you can now import your notes from Evernote, and if you are a software developer, you might enjoy the option to embed links from the online services JSFiddle and Plunker.
Desktop app (preview)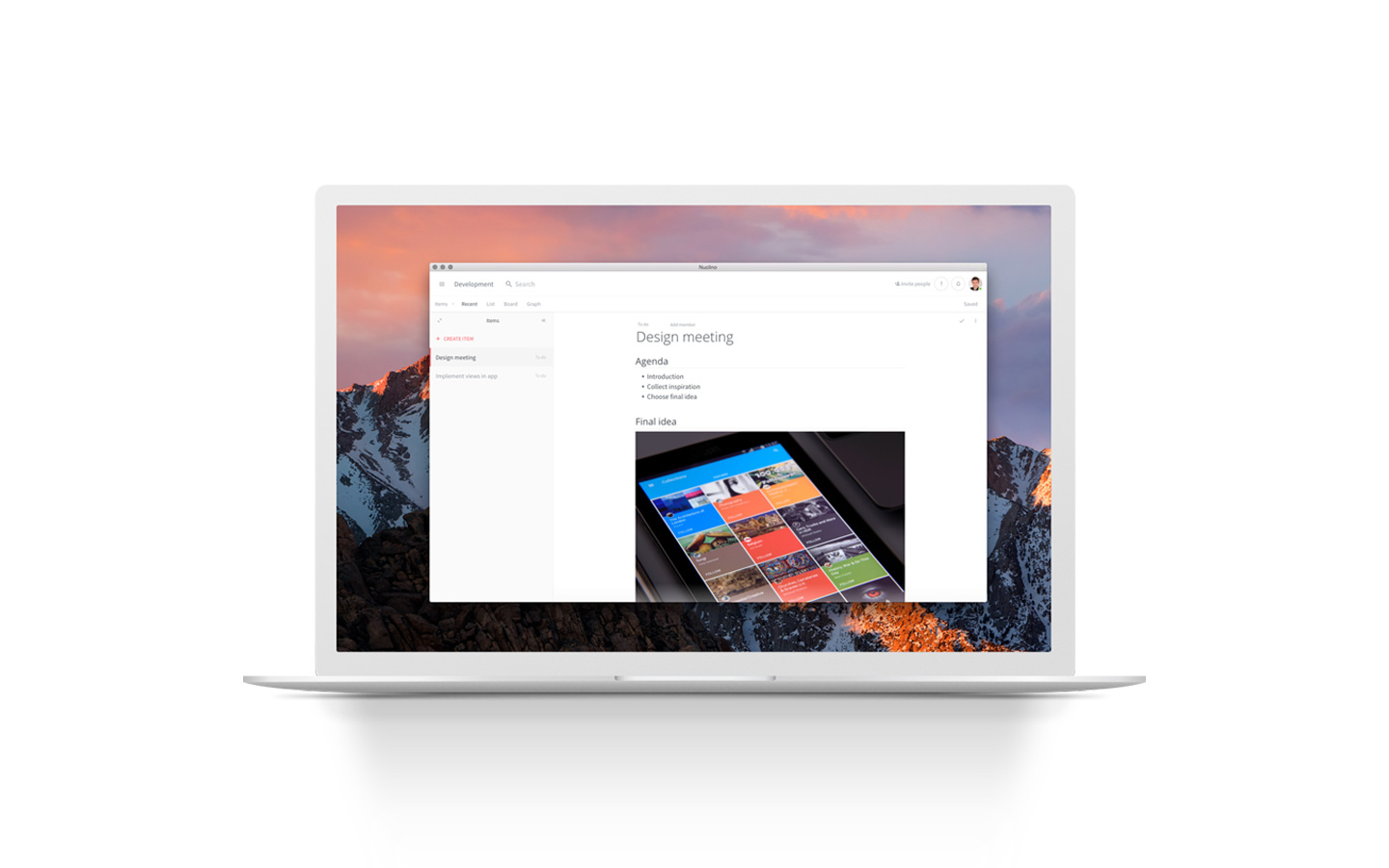 The Nuclino desktop app preview currently includes the following benefits:
Start Nuclino faster by launching it directly from your application launcher (e.g. Spotlight), desktop, macOS dock, or Windows taskbar.

Get to use Nuclino faster because it always remembers your login information unless you log out. After installing the app you only need to log in once.

Control Nuclino faster with better hotkey support. Browsers prevent apps like Nuclino from using certain hotkeys. For example, in the desktop app you can now use CMD/CTRL+N to create a new page.
Some of our users are currently testing the preview before we officially release it in the next few weeks. If you'd like to get early access, just send us a message and we'll provide you with the download link.
Evernote import
Besides the import from Confluence and other systems, you can now easily move your notes from Evernote to Nuclino. Just export the notes from Evernote as HTML and drag & drop them from your local folder into the left sidebar of your Nuclino team. Each note is added as a new Nuclino page.
Plunker and JSFiddle embeds
Pasting a link from JSFiddle or Plunker into an empty paragraph will directly embed it in the Nuclino page - just like with YouTube, SoundCloud, Spotify, Vimeo, or CodePen links. For example, you can share ideas and experiments in code with your team.
The following shows an example of a JSFiddle embed: