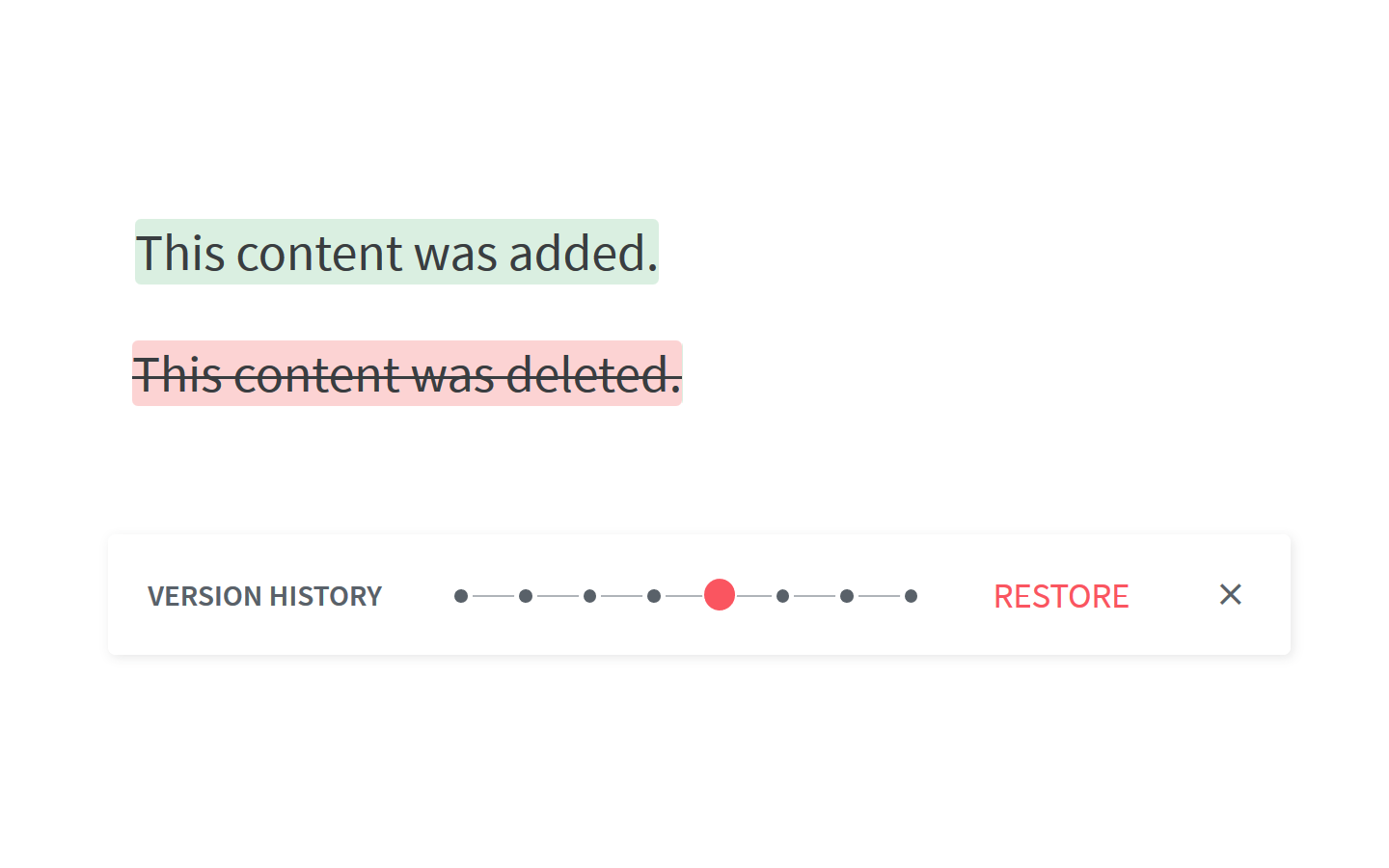 Real-time editing makes collaborating on content easy, but when you have your whole team editing, adding, and deleting content, it may become difficult to keep track of all the changes.
Not anymore!
Today, we have released a major update to the way the version history works in Nuclino, adding a new level of transparency and detail.
In addition to looking back to any former version of your item and restoring an older one if needed, you can now track each and every change to the content – be it an added comma or an entirely rewritten paragraph – as well as who made the edit and when.
Here's what changed:
Newly added content will now be highlighted in green.

Deleted content will be highlighted in red with a strikethrough.

Hovering over a highlighted change will show who made the change and when.

Hovering over a snapshot on the version history slider will show the date of the version.
The detailed version history with timestamps and attributions is available for all edits made from April 23 onward.